Police hunt 'anti-cycling vigilantes' who strung neck-high wires in Brighton woodland
Perpetrators strung 'at least six' neck-high wires between trees in Coldean Woods, a popular route for cyclists near Brighton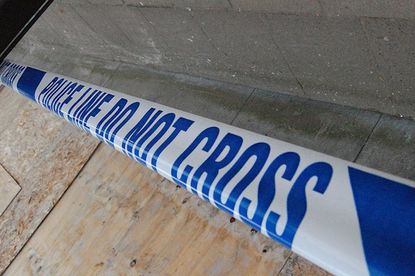 Police in Brighton are searching for so-called 'anti-cycling vigilantes' after wires were found strung across a popular wooden biking track near the city.
According to Sussex Police, the near-invisible wires were strung tightly between trees at neck-height in Coldean Woods.
There were 'at least six' wires crossing the path, according to the police, while cyclist Mark Strong, transport planning consultancy Transport Initiatives, told the Mirror that the perpatrators were 'vigilantes'.
"It is very depressing, very disappointing," he said. "It has been a growing issue in the New Forest and some other parts of the country.
"Tripwires can be fatal, it is conspiracy to murder. There is no justification for it, especially with the children. This is at the thin end of a wedge of anti-cycling sentiment."
>>> Head-high wire found stretched across Suffolk cycle paths
Sergeant Alison Penny, of the East Brighton Neighbourhood Policing Team, said: "These wires appear to have been deliberately placed across paths.
"There is a real risk that someone could run into them and suffer serious injury as a result.
"It is an extremely foolhardy thing to do and those responsible can expect to be dealt with robustly. Extra patrols are on the look-out for offenders.
"Meanwhile, I would urge people using the woods to take care and also to report any suspicious behaviour without delay."
Anyone with information should email 101@sussex.pnn.police.uk or phone 101, quoting serial 379 of 29/5.
Alternatively they can contact the independent charity Crimestoppers without having to leave their name on 0800 555 111.
Thank you for reading 20 articles this month* Join now for unlimited access
Enjoy your first month for just £1 / $1 / €1
*Read 5 free articles per month without a subscription
Join now for unlimited access
Try first month for just £1 / $1 / €1