POUND: "NOT JUST CYCLISTS IN PUERTO"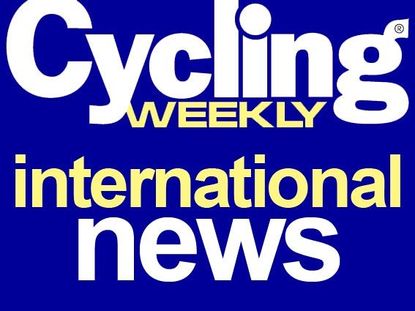 World Anti-Doping Agency (WADA) President Richard Pound has stated categorically that he cannot believe that only professional cyclists are involved in the Operacion Puerto anti-doping probe. His comments had all the more weight given that just metres away and at almost the same time, Spanish Minister of Sport Jaime Lissavetsky was stating, ?the report I have received from the police over Puerto only mentions cycling.?
Speaking at the opening press conference of the World Anti-Doping Congress in Madrid on Wednesday, Pound argued categorically that ?It just doesn?t make sense that only cyclists are dopers. It?s just not credible. I hope the Spanish make sure that all the information about Puerto will come to light.?
?So far the conclusion has been reached? - by a Spanish judge who closed down Puerto - ?that giving blood containing EPO to healthy athletes is not doping. We think that?s the wrong conclusion.
But at the same time and in the same building, at a press conference which clashed time-wise with Pound?s, Lissavetsky argued that ?the Spanish police report only mentions cycling. Those who make accusations should come up with the evidence.? He denied there had been any kind of cover-up.
?He [Lissavetsky] says ?only the documents which have been given to him.?? Pound countered. ?That?s quite different from saying ?all the documents?.?
The controversial medic at the centre of Puerto, Eufemiano Fuentes, himself stated on numerous occasions that cyclists were not the only people amongst his ?clients.? and were at most a percentage of 40 percent.
?I don?t care how the Spanish do it, but I think they should follow this thing through to the end.? Pound said.
Pound also insisted that cycling has ?been in very serious trouble, particularly in the last year.? naming the Andrey Kashechkin court case in Belgium - where the Kazakh is questioning the legality of whereabouts tests - as well as discussing the Michael Rasmussen case and the biological passports.
?The Kashechkin case is currently in a preliminary argument phase. If it goes on we will intervene. Speaking as a potential litigant, we feel the court can?t come to the conclusion that there?s been a violation of human rights.? he told reporters.
Whilst criticising the UCI for failing to act faster over another controversial case - Michael Rasmussen?s ?four missed tests? - Pound said WADA would wait until a decision is taken by the UCI over what action, if any, to take against the Dane. He did not rule out going to the Sports Arbitration Court [CAS] if WADA felt the wrong decision had been taken.
Pound also said he was more than pleased with the UCI for adopting biological passports as from 2008, but warned they would have to be applied properly.
?They?re not a magic bullet but if they use those baseline parameters for a non-start and for anti-dopng sanctions then they wil have taken a major step.?
Measures expected to be put in place at the WADA congress this week
More flexible sanctions - tougher on worse offenders, easier on the ?less serious ones?.
Toughening up on Therapeutic Use Exemption Certificates [TUEs]
Provisional sanctions after non-negative A tests
Reduction in time limit for ?B? tests
Tightening up of ?whereabouts program?
More discretion on doping tests before confirmation
Election of new president to replace Richard Pound. Australian John Fahey a front-runner.
RELATED LINKS
McQuaid: "Several inaccuracies in Rabobank report
UCI announces creation of blood passports
Thank you for reading 20 articles this month* Join now for unlimited access
Enjoy your first month for just £1 / $1 / €1
*Read 5 free articles per month without a subscription
Join now for unlimited access
Try first month for just £1 / $1 / €1