Pro cyclists launch road safety petition in memory of Giro d'Italia winner Michele Scarponi
The Italian was killed after he was hit by a truck while training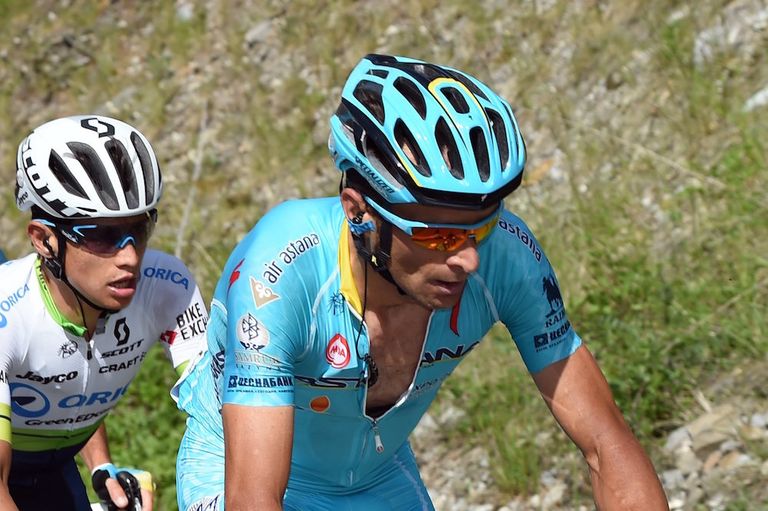 (Image credit: Watson)
Pro cyclists have launched a cycling safety petition in memory of Giro d'Italia winner Michele Scarponi.
The Italian was killed in April 2017 when he was hit by a truck while training on home roads.
An online campaign has been launched by the Italian professional riders association, the ACCPI, calling for changes to the law to protect cyclists.
Italian riders including Matteo Trentin and Daniel Oss have put their weight behind the campaign.
>>> Driver tries to pass cyclists at traffic lights and hits rubbish truck 
The ACCPI said: "[We] ask you to support the campaign to protect the lives of those who cycle in Italy, in memory of father, Giro d'talia winner, and victim of road violence Michele Scarponi.
"In recent years, the number of accidents that causes death or permanent injuries among those who use bicycles as transport or for sport has constantly increased.
"Children, mothers and fathers who ride on our roads often do so in dangerous conditions because of the lack of respect that laws, infrastructure and car drivers have towards them."
Scarponi died instantly after he was hit by a truck just a few kilometres from his home in Filottrano.
>>> Cycling is least popular mode of transport in UK, according to new research
Setting off at 8am, the 37-year-old was struck when driver Giuseppe Giacconi turned his Fiat Iveco into corner where Scarponi was riding.
An police investigation was launched, with Giacconi admitting he was watching a video on his smartphone.
But the criminal case was closed when the 58-year-old driver died from cancer in February 2018.
The ACCPI petition is calling for three changes to protect cyclists – enforcing the building of cycle lanes, a minimum passing distance for overtaking, and psychological support for victims and their families.
After it was launched, the petition attracted almost 3,000 signatures in just one day.
The total currently sits at 2,937 names.