Quad bike gritters to be deployed to keep London's cycle routes ice free
Transport for London will use quad bikes equipped with ice-melting equipment to treat cycle lanes inaccessible to lorry gritters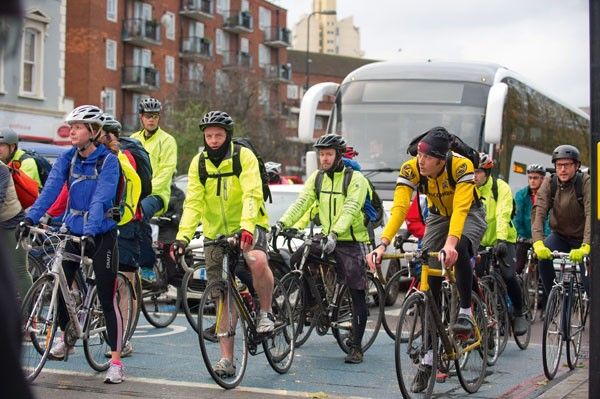 Transport for London will keep cycle routes in London ice-free this winter by using quad bikes equipped with gritters.
The responsibility for clearing ice from cycle routes in the British capital is split between TfL and individual London Boroughs - including Cycle Superhighways.
"When a Cycle Superhighway sits on a borough road the council maintains and grits it," a TfL spokesperson told Cycling Weekly. "When it's on one of our roads, we grit it. Most of the Cycle Superhighways are on our roads."
While the majority of the road network can be treated using conventional lorry gritters, the narrower lanes used for cycles are inaccessible to large vehicles. At 1.2 metres wide, the motorised quad bikes can fit into a bike lane and the majority of footways with ease.
Rather than using salt and grit, a substance called Pathway KA is used, which contains potassium acetate to melt ice. The quad bikes can carry up to 500kg of ice-melting chemicals.
"Although there hasn't been significant snow falls for three winters now, TfL and London Councils develop coordinated plans every year, alongside the emergency services, to keep the rail and road networks open and running in case of any severe weather," said TfL in a statement.
"This includes key arterial roads, cycle routes and footways around bus and railway stations, hospitals and police, fire and ambulance stations across London."
>>> Winter road bike tyres: a buyer's guide
"TfL and London's boroughs will also ensure that the Cycle Superhighways and other cycling routes remain safe to use during the winter months."
Quad bike gritters were first introduced by TfL in 2005, when it trialled the use of three vehicles for clearing pavements.