Rapha invites women to take part in 100km cycle challenge
Rapha Women's 100 hopes to attract 8,000 women to take part globally on Sunday July 20 2014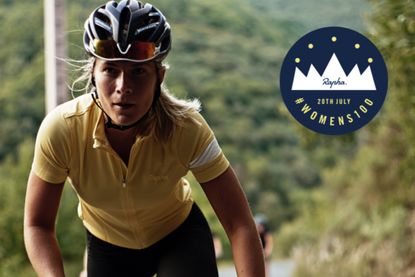 Performance cycle clothing brand Rapha is launching a 100-kilometre cycle challenge for women. The official launch of the event takes place on International Women's Day, Saturday March 8.
Rather than an organised ride in one location, the Rapha Women's 100 on Sunday July 20, will include rides all around the globe. Rapha's aim is to double the number of participants that took up the 2013 challenge - from 4,000 to 8,000 women worldwide.
Anyone interested in hosting a ride as part of the Rapha Women's 100 can register on www.rapha.cc/womens100. Online ride community Strava will be lending a helping hand, offering ways to join rides and track progress.
In addition to officially launching the Rapha Women's 100 challenge on Saturday, Rapha will be holding a sale on its range of women's clothing.
Visit www.rapha.cc to find out more.
Thank you for reading 20 articles this month* Join now for unlimited access
Enjoy your first month for just £1 / $1 / €1
*Read 5 free articles per month without a subscription
Join now for unlimited access
Try first month for just £1 / $1 / €1