REVOLUTION RETURNS IN OCTOBER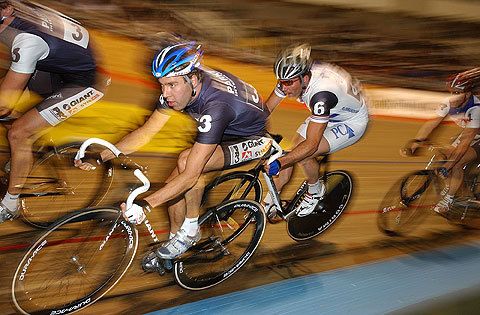 The Revolution track series returns for its fifth edition next month. Previous Revolution events have been based entirely at Manchester Velodrome, but this year a couple of new venues have been added to supplement the Manchester-based series.
Revolution Season Five kicks off on Saturday October 20 on the newly renovated Manchester track, with further rounds on November 17, January 12 and February 23. In addition, more Revolution events will take place in Australia and a 'Future Revolution' at the Newport Velodrome on October 13-14.
?Revolution is growing,? explained James Pope from Face Partnership, organisers of the Revolution series. ?We have established a partner to develop Revolution in Australia with an official launch scheduled for the beginning of October. In addition, the Future Revolution, which has been developed in partnership with DHL, has been set up for juniors providing an exciting race programme for British juniors to take on their international counterparts.?
?The Future Revolution will also be an important part of our development projects,? Pope continued. ?It will provide a link between the DHL Sprint School and Revolution Future Stars giving the opportunity for riders to progress through to the Future Stars and hopefully beyond.?
Many international tracks riders now use the Revolution series as a way of keeping in peak performance for the Track World Cup and World Championships, and the series has attracted some very big names. This is reflected in the spectator attendance, with many rounds completely selling out. If you've never been, then we thoroughly recommend a visit.
Tickets for Revolution on October 20th are now on sale from the new website at www.cyclingrevolution.com or by calling 07005 942 579 or 0161 223 2244.
LINKS
Revolution ? www.cyclingrevolution.com.
Future Revolution ? www.futurerevolution.co.uk.
DHL Sprint School ? www.sprintschool.com.