Rio 2016 organisers insist April track cycling test event will go ahead despite further delays
Having already been rescheduled, the president of the Rio 2016 Olympics insists the track cycling test event will take place as planned between April 29-May 1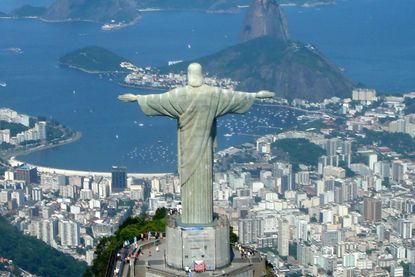 Despite the track not being laid in the velodrome, organisers of the Rio 2016 Olympic Games are confident that the venue will be ready to hold the test event in April.
Originally scheduled for mid-March, the test event was pushed back to the end of April to accommodate delays in the construction of the velodrome.
Now, according to the Associated Press, a new construction firm has been appointed to finish off the work to ensure the Aquece Rio International Track Cycling Challenge event goes ahead as planned.
>>> 'Team sprint women have not been good enough,' says Shane Sutton after Jess Varnish criticism
In an interview with Insidethegames.biz in February, UCI president Brian Cookson insisted that the velodrome needs to be "watertight, airtight and air conditioned" before racing can take place.
"It is to ensure the right atmospheric, temperature and moisture conditions to ensure the track does not have any problems from the timbers, weathering or settling into place," Cookson said.
"These are important considerations, timber is a natural material so needs to be treated perfectly to ensure you get the perfect results."
"I am confident the builders know what they are doing, but time is getting tight now."
The track at the velodrome has not been laid, but the air conditioning system has reportedly been installed.
"No delays in test events, only for the velodrome," insisted Rio 2016 president Carlos Nuzman.
Thank you for reading 20 articles this month* Join now for unlimited access
Enjoy your first month for just £1 / $1 / €1
*Read 5 free articles per month without a subscription
Join now for unlimited access
Try first month for just £1 / $1 / €1