Schoolchildren ride 3.5 million miles during Big Pedal event
Number of journeys made by bike during the 2015 Big Pedal has increased by 300,000 compared to 2014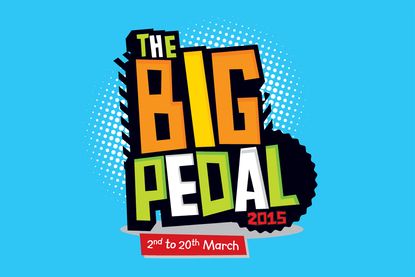 A collective total distance of over three-and-a-half-million miles was cycled and scooted by school children in just three weeks.
The annual Big Pedal challenge has seen almost 1,412,299 separate journeys made by partaking pupils, parents and teachers across the country.
The number of journeys made is 300,000 up on last year's event, representing a significant increase in the number of families who are cycling.
The nationwide project, dubbed the biggest inter-school cycling and scooting competitions, encouraged people to leave their car at home and cycle or scoot their way to school.
3,669,907 miles were ridden in the three weeks, replacing an estimated two million cars journeys that would otherwise have been made.
The project is run by cycling charity Sustrans who used the figures to illustrate how a massive £475,000 was saved in fuel costs.
"Research by Sustrans has previously suggest that by switching from driving to cycling or scooting to school, parents can save on average £641 a year," Gary Shipp from the charity said.
The scheme, funded by the Bicycle Association, saved over 1,000 tonnes of CO2 being emitted and 94,000 gallons of fuel.
Thank you for reading 20 articles this month* Join now for unlimited access
Enjoy your first month for just £1 / $1 / €1
*Read 5 free articles per month without a subscription
Join now for unlimited access
Try first month for just £1 / $1 / €1