Pupils encouraged to cycle to school for 'The Big Pedal' week in 2015
Bicycle Association and Sustrans initiative looks to build on success of previous campaigns to get more pupils cycling and scooting to school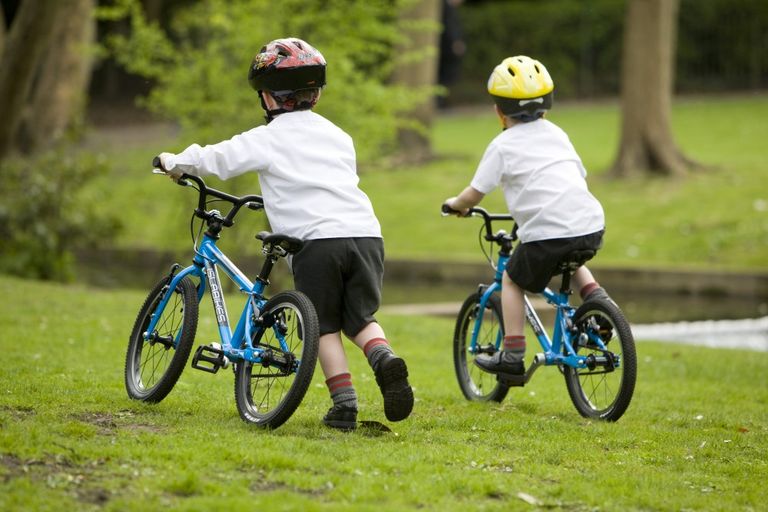 (Image credit: chris catchpole (not free))
Schools are being encouraged to get their students to cycle to school over three weeks next spring.
The Big Pedal, March 2 –20, wants nurseries, primary and secondary schools to encourage as many of its pupils to ride or take their scooter to school as opposed to having a car lift.
Schools will compete against each other to gauge which school records the highest number of pupils cycling or taking their scooter to school. Last year, of the 1,500 schools that participated, 1.1million journeys were made.
>>> Toddlers on mountain bike trails prove that bikes are brilliant (video)
Phillip Darnton, of Bicycle Association who fund Big Pedal alongside Sustrans, said: "Many youngsters love to ride bikes and scooters, and they do it because it's fun. The Big Pedal shows children that cycling to school is not only fun, but that it can also help you to stay healthy, and helps reduce traffic around the school gates too.
Sustrans say that 76 per cent of schools who take part in The Big Pedal, now in its fifth year, report that children continue to cycle and scoot to school even after the event has finished.
Registration for March's Big Pedal is open now at bigpedal.org.uk