Shane Sutton says British Cycling's outgoing CEO will be 'hard to replace'
Former technical director says people should remember Ian Drake's successful record in the sport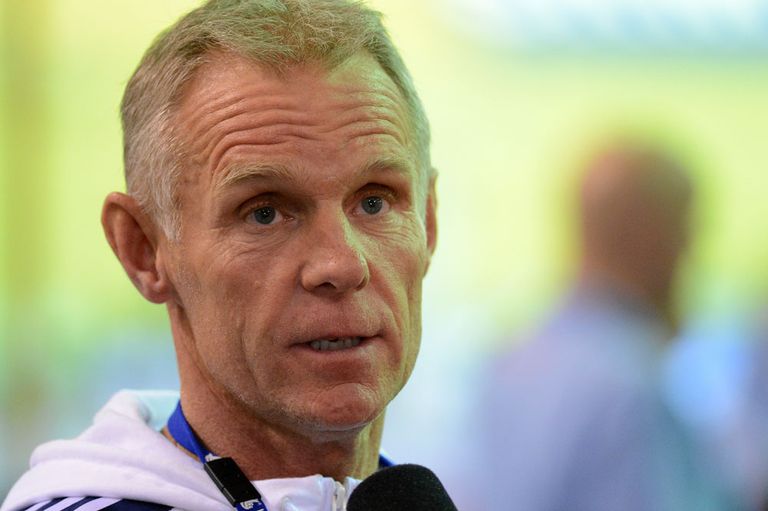 Former British Cycling technical director Shane Sutton has said the organisation's outgoing chief executive Ian Drake will be "hard to replace".
Drake confirmed last night that he will leave his post at the top of the cycling body in April next year.
His departure comes during a tumultuous time for British Cycling. The organisation is currently at the centre of a UK Anti-Doping probe into alleged wrongdoing concerning a package couriered by a member of BC staff to Team Sky at the Critérium du Dauphiné in 2011. Also, one of its key staff, Dr Richard Freeman, has been accused of freely offering the controversial painkiller tramadol to riders at the 2012 Road World Championships, which is under investigation.
Meanwhile an independent investigation into alleged sexism and discrimination by Sutton, which led to him stepping down, is ongoing.
However, Cycling Weekly understands that for Drake these controversies have not been a factor in his decision to leave and Drake said "all organisations… periodically require new leadership".
Drake's departure will leave British Cycling looking to fill two senior positions. Earlier this week it advertised for a performance director, Dave Brailsford's former role, to oversee the elite squad of riders.
Sutton told CW he was "shocked" to hear of Drake's impending departure, but despite the controversies engulfing British Cycling, Sutton said he didn't think it was "bad timing" for Drake to step down.
He added: "He's staying to get everything in place for the Tokyo submission and to make sure that everything is done on his watch before he moves on to a new adventure… He'll put everything into the job over the next X amount of months. People should just appreciate what he achieved. He'll be a difficult one to replace, that's for sure."
Drake has been British Cycling CEO for eight years and in that time Team GB topped the cycling medal table at two Olympics, participation in the sport expanded massively and Bradley Wiggins - a product of the British Cycling system - became Britain's first Tour de France winner.
"He's seen this juggernaut get bigger and bigger," Sutton added, "and I think that he thinks it's time for a change of guards. I'm sure he'll move on to a big role elsewhere."
Sutton denied the current controversies meant BC was in crisis. "I don't see that at all," he said. "Whenever you're on top, you're there to be shot at."
He also said that Drake's departure would not have a destabilising effect on BC. "Ian's put many good people around him. We have a strong board at the moment with a cycling influence, a business influence... a broad set of brains.
"Ian wouldn't walk away unless he knew the place was in good hands," he added.
Nor did Sutton think Drake should speed-up his departure to remove another question mark hanging over BC. "I think he's in a good position, by staying there it's an added strength," he said.
"The longer he stays, the better. Hopefully they'll bring in a CEO and have a change of the guard while he's still there,"