Taskforce releases figures of unsafe HGV drivers stopped in London
London's Industrial HGV Taskforce has issued more than 1,000 penalty notices, stopped more than 4,000 vehicles and taken 47 off the road completely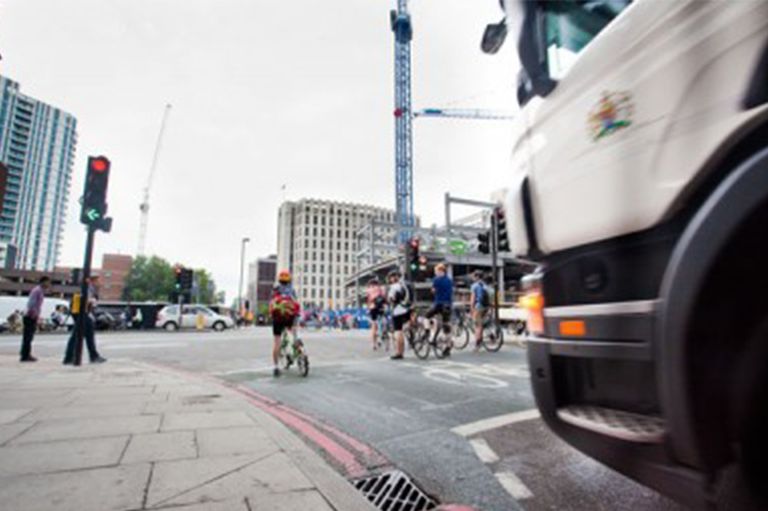 More than 1,000 fixed penalty notices have been issued to unsafe HGV drivers in London as authorities seek to protect vulnerable road users.
With the rise in cycling in the capital, the number of cyclists killed in collisions with lorries and trucks continues to increase, with a 29-year-old woman the latest victim on Tuesday.
But the London's Industrial HGV Taskforce (IHTF) today reports that 1,013 penalties have been issued, with 47 vehicles taken off the road completely.
>>> London's Safer Lorries Scheme enters final phase
London's Transport Commissioner, Sir Peter Hendy CBE, said: "These enforcement results send out a clear message to everyone concerned that we will not tolerate or put other road users, cyclists or pedestrians at risk through the actions of the minority of negligent operators and drivers in the capital.
"We will continue to work with the freight and construction industries to ensure safer vehicle operation across the capital and will push for the toughest penalties for anyone caught acting illegally."
>>> London cyclist records near-misses with lorries (video)
The taskforce, funded jointly by Transport for London and the Department for Transport began operating 2013.
Enforcement by the Industrial HGV Task Force has resulted in prosecutions and Fixed Penalty Notices for offences including: lack of insurance, driving not in accordance with a licence, unsafe tyres, vehicle not equipped with sideguards and not accurately recording driver hours.