THE BIG INTERVIEW: ANNE GRIPPER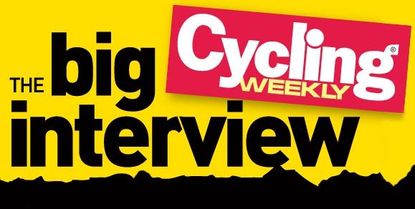 She has a name that shot to prominence early in the summer when she revealed the Union Cycliste Internationale was monitoring a group of big-name riders dubbed the ?Men in Black?.
Anne Gripper is the manager of the UCI?s anti-doping services team and, less than a year into the job, she?s already made a significant impact by increasing out-of-competition testing, building a database of blood profiles, and pressuring teams and riders to clean up and stay clean. Anne Gripper. It?s a name to strike fear into the hearts of all dopers.
Recently the UCI stated that Alejandro Valverde should not be picked for the World Championships because of his links to Operacion Puerto. What?s the latest?
Gripper: Operacion Puerto has been the most frustrating situation the UCI has had to deal with in its history. The file has been going on for 18 months now and there are several ? many ? riders who are racing now who should not be, but for a whole range of reasons we have not been able to bring those cases to a conclusion.
Partly that?s because of the complicated judicial system in Spain and partly because of political reasons in Spain, which have meant some documents have not been released because they probably relate to sports other than cycling. With Valverde specifically, we received 6,000 additional pages of documents and employed two Spanish-speaking lawyers, one in Madrid and one here at UCI headquarters to go through them line-by-line, page-by-page. We came to the conclusion that those additional pages offered significant and additional information of the involvement of Valverde with Dr Fuentes and the clinic in Madrid.
This is in addition to the allegation that the code name Valv Piti relates to him?
Gripper: Yes. We have followed our normal procedure, which is to request that the Spanish Cycling Federation opens proceedings against Mr Valverde. The 6,000 pages offer significant information that puts greater significance on the link between the elements we already had.
The information is not in the public domain, it may come out, but there is certainly enough evidence for the Spanish Cycling Federation to open proceedings. It?s very frustrating because the Spanish have sent us their inscriptions for the World Championships and Valverde?s name is on it. We are still working through all the legal issues but the UCI is firmly of the opinion that he should not compete at the Worlds, based on the evidence in those additional 6,000 pages.
But you can?t ban him from racing at the Worlds?
Gripper: As I said, we are looking at the legal issues now. The Spanish want to select him but we don?t think he should race.
What do you think will actually happen?
Gripper: I can take a guess but I don?t think, at this stage, it?s appropriate to say publicly what I think might happen. We have written to the president of every national federation asking them to be very, very cautious when selecting their national teams and not to select anyone they have any doubts about.
So, in June, when you issued the charter for a new cycling and asked the riders to pledge that they were clean, you must have known some riders would sign it regardless?
Gripper: Yes, but I am always looking for ways to recognise clean riders. We subject riders to all sorts of inconvenience through anti-doping measures, whether it is the testing procedure or having to provide their whereabouts. It puts pressure on riders who were doping to think very carefully about what they were doing. We now know that at least five who signed it did so knowing they were up to no good. That was the risk they took.
Around that time you labelled a group of riders the ?Men in Black? because they were training in nondescript kit. What?s wrong with a professional training in a plain jersey if his sponsor doesn?t mind?
Gripper: That quote should never have been published but I don?t think it did any harm. I was explaining some background to a journalist and saying that we take into account who riders are training with, where they are training. I used it as an example that they had seen three ?Men in Black? to illustrate the sort of riders we should be testing. The whole ?Men in Black? thing gained legs of its own and there were questions about whether we should have been casting aspersions over riders who choose not to train in their team kit.
What is your background and how did you get a job at the UCI?
Gripper: I have worked in sport for 14 years, first at the Australian Sports Commission, which is a body like UK Sport, then I had six years at the Australian Anti-Doping Agency. I was general manager of operations and we did a lot of prevention and education but also had a very big testing programme. We provided anti-doping services to 68 sports, but cycling was definitely considered one of our high-risk sports.
I had a year away from work in 2006. I did a masters in sports administration at the University of Lausanne and then I wanted to work for a big organisation. In fact the IOC [International Olympic Committee] and the UCI were the two bodies I really wanted to work for. When the opportunity at the UCI came up I had to take it.
Why do you think doping in professional sport is wrong? Wouldn?t it just be easy to allow athletes to take what they want?
Gripper: For me it?s very simple, I think cheating of any kind is wrong. From a personal philosophical point of view we all need to do whatever we can to ensure every form of cheating is eliminated. There?s a saying round here that in the early days of the Tour de France the riders didn?t take drugs, they took the train. The concept of cheating has changed over the years. Doping is by far the most damaging part of what?s happening in the sport at the moment.
What does your job entail on a day-to-day basis?
Gripper: My role is to coordinate the anti-doping efforts of the UCI. On a political level I work with the key stakeholders ? race organisers, teams, national federations and riders ? to bring them on the journey. The work is to get their commitment to the concept of anti-doping but also to take their views into account when making policy. I design and implement the anti-doping programme. We conduct in-competition tests at 350 international events, but in April we introduced a very big out-of-competition testing programme.
How many out of competition tests have you conducted?
Gripper: Since the start of the programme in April to the end of August we have done 405 surprise out-of-competition tests on pro riders. By the end of the year that figure will be 1,000. The programme will really step up between November and February.
The whereabouts system caught Michael Rasmussen in a lie during the Tour, but it?s not a perfect system is it?
Gripper: In November it will be rewritten by WADA. The proposal I back is that the riders have to give their whereabouts for one hour every day in a three-month period. At the moment they have to say where they are all the time, which is probably excessive. It is absolutely critical and essential to be able to do unannounced, high-quality testing but it is very difficult for us and the athletes. For any human being to say where they will be in the next three months is difficult, and then if they go to their grandmother?s place instead of their girlfriend?s they have to tell us. The new WADA system will make it a lot easier and a lot more uniform.
What do you say to people who say it?s an infringement of a rider?s human rights to require them to tell you where they are all the time?
Gripper: To be honest we don?t have to justify testing any rider. Any rider with a licence signs up and knows, technically, they can be tested pretty much any time and place. But that is a very heavy-handed approach and we try not to take it.
How do you identify which riders to watch?
Gripper: There is no hard and fast formula for identifying riders who may be at a higher risk of doping. We have to take into account whatever information we can get and apply the resources sensibly. If we have to spend a lot of money sending testers to a specific location to get a particular rider because we have good information, then we will. We take into account all information. For example, riders who pull out of a big tour to prepare for something else would be people we might look at.
After the Astana team left the Tour de France, the UCI tested Andrey Kashechkin on his holiday in Turkey. Isn?t that specific targeting unfair?
Gripper: We had pretty good information from other sources that he may have been involved in the same activities as Vinokourov. We had information from the lab, from other riders. I was pretty confident that the time and expense of sending a blood collector and an anti-doping agent to a remote part of Turkey would pay off. And the whereabouts system helps because we knew he was on holiday and which hotel he was at.
What do you say to the critics who think the tests and laboratories are unreliable?
Gripper: Personally I believe the testing methodologies used by the labs are first class. They have a very, very rigorous set of international standards to meet. The analytical methods are first class. There have been a few examples where the B sample does not confirm the A, which is disappointing because of the public perception that result gives, but we are dealing with biological samples, which are not predictable.
RELATED LINKS
UCI announce creation of blood passports
UCI says it has new information on Valverde
EXTERNAL LINKS
Union Cycliste Internationale: www.uci.ch.
Thank you for reading 10 articles this month* Join now for unlimited access
Enjoy your first month for just £1 / $1 / €1
*Read 5 free articles per month without a subscription
Join now for unlimited access
Try first month for just £1 / $1 / €1
Sports journalist Lionel Birnie has written professionally for Sunday Times, Procycling and of course Cycling Weekly. He is also an author, publisher, and co-founder of The Cycling Podcast. His first experience covering the Tour de France came in 1999, and he has presented The Cycling Podcast with Richard Moore and Daniel Friebe since 2013. He founded Peloton Publishing in 2010 and has ghostwritten and published the autobiography of Sean Kelly, as well as a number of other sports icons.