The Friday Quiz: Identify these nine pro kits
See how many of these nine pro kits - old and new - you can identify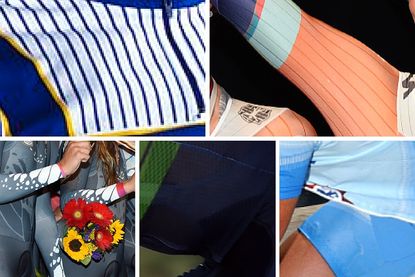 Professional teams of the WorldTour are in the process of releasing their kits for the coming season, but some kits from years gone by are timeless - and not always for being well designed.
For this week's cycling quiz we've gone through pro kits from past seasons, plus some more recent team strips, and chosen nine to test your knowledge of the peloton's apparel.
>>> 2016 cycling team kits: latest strips revealed
For some avid fans of cycling this might seem easy, but the close cropped photos will throw even the most knowledgeable among the fanbase off their stride.
For anyone unsure of an answer, the quiz is multiple choice - as always - so you can just have a guess if you're really stumped.
Once you've had a go, share it with your mates to see how they get on and let us know your results on Facebook, Twitter and in the comments below.
All original photos by Graham Watson
Thank you for reading 20 articles this month* Join now for unlimited access
Enjoy your first month for just £1 / $1 / €1
*Read 5 free articles per month without a subscription
Join now for unlimited access
Try first month for just £1 / $1 / €1