This is how you can tell you've become addicted to riding in Richmond Park
When your lap PR starts to become an obsession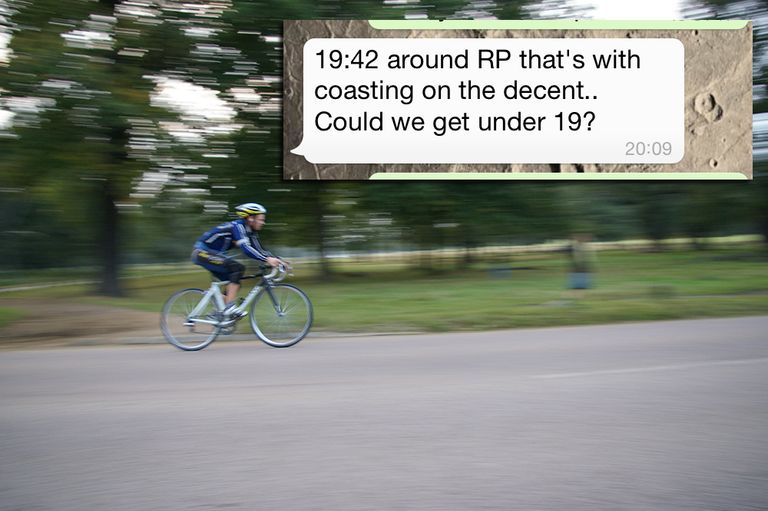 1. Every ride is a time trial
Even when you say you're going to take it easy...
2. Your clockwise and anti-clockwise Strava times define you
"I just clocked a 17-50, and that was with a headwind on Sawyer's as well."
3. You start analysing the wind speeds
Because that 6mph south-westerly breeze is the optimum for a fast RP lap.
4. You begin to use slang terms for the various gates
"Where we meeting? Roe, Ham or Charlie Sheen?"
5. You've got specific Richmond Park kit
There's no such thing as too aero for Richmond Park.
6. Your phone is full of pictures of deer
They're not your pets. But they might start to feel like it.
7. You start measuring distance in units of RP
When your friend asks if you want to go on a 90km ride to Brighton and you start calculating how many laps of RP that is.
8. Even your other rides start going via the park
The park is a great place to go for a weekday spin after work, or even if you're pushed for time on the weekend. But when your London-Brighton and Box Hill routes start going via a couple of laps of the park, you know you might be a next level fan.
9. Dark Hill/Broomfield Hill is your Alpe d'Huez
One in the same.
10. You feel like you've joined London Dynamo/Kingston Wheelers/Dulwich Paragon
Room for one more lads?
11. Your friends hassle you about lap times
You don't need to smash the descents, or even need correct spelling to get a fast time round there.
How much faster is an aero bike?
Richard began working with Cycling Weekly in 2013 alongside the then web editor, Nigel Wynn. Taking over as digital editor or Cycling Weekly and mbr in 2014, Richard coordinates site content and strategy with the team.