Tour of Cambridgeshire announces extra places for closed roads time trial
Organiser of Tour of Cambridgeshire negotiates extra places for popular time trial run on closed roads on June 4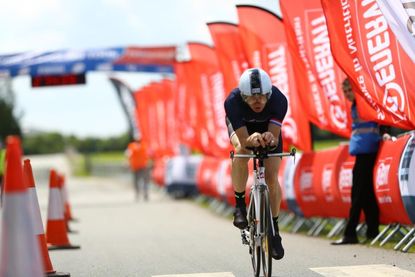 Extra places will be available for the Tour of Cambridgeshire Chrono time trial on June 4 2016, part of the Tour of Cambridgeshire Gran Fondo weekend.
After negotiating with the local authorities, the organiser is now able to offer a place in the time trial to everyone who has pre-registered, plus there are extra spaces available across all categories.
>>> Marmotte Gran Fondo Écosse: New closed roads event in Scotland
In addition, a new under-19 age group category has been introduced where younger riders are able to take on the same closed roads 26.5-kilometre course.
The Chrono features an indoor start ramp, commentary and electronic timing, which coupled with the closed roads make for a 'professional' race experience.
Riders are set off at 30-second intervals. Those achieving a time in the top 25 per cent of their category (age/gender) will be entered into the 2016 UCI Gran Fondo World Championships.
Watch: How to beat long time trials
So far, over 7,000 riders have entered the Chrono and Gran Fondo (Sunday, June 5) events making it one of the biggest on the British calendar. The event is part of the UCI's Gran Fondo World Series.
In April, the organiser of the ToC announced a new event run with a similar time trial/Gran Fondo format in Scotland in September, the Marmotte Gran Fondo Écosse.
Thank you for reading 5 articles this month* Join now for unlimited access
Enjoy your first month for just £1 / $1 / €1
*Read 5 free articles per month without a subscription
Join now for unlimited access
Try first month for just £1 / $1 / €1