Tour of Britain and Tour Series on ITV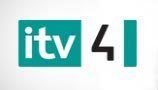 Organisers of the Tour of Britain and Tour Series have confirmed today that both sets of events will be televised on ITV.
The British terrestrial broadcaster will show nightly highlights of the Tour of Britain, as it did last year. In addition ITV will also cover the new Tour Series of city centre criteriums.
Coverage of the Tour Series will run from May 21 to June 25 and will be broadcast the day after each event in the series on ITV4 from 7-8pm.
The Tour of Britain highlights will be aired on ITV4 the evening after each of the eight stages from 7-8pm (September 12-19), with repeats the following day.
Dave Fewings, ITV4 controller, said: "The Tour of Britain is a great fit for ITV4, complementing our portfolio of sport including Tour de France.
"The Tour of Britain was very well received by viewers last year, and I'm delighted that we are broadcasting highlights of the 2009 event."
Hugh Roberts, Chief Executive of The Tour of Britain commented: "It is great to continue this partnership with ITV this year, building upon the success and momentum achieved in 2008. The appreciation from viewers has been extremely encouraging.
"This is also a great opportunity for us, together with ITV, to help promote the interests of our regional partners especially now that we have a daily, hour long platform on which to do this."
According to race organiser Sweetspot, an average of 310,000 cycle fans tuned in to watch highlights of the Tour of Britain on ITV4 in 2008. Stage Five in Yorkshire was the most popular, with a peak of 376,000 viewers.
THE TOUR SERIES: 2009 DATES
21 May Milton Keynes
28 May Exeter
2 June Woking
4 June Peterborough
9 June Blackpool
11 June Southport
16 June Stoke on Trent
18 June TBC
23 June Chester
25 June Southend on Sea
THE TOUR OF BRITAIN
September 12-19, 2009
RELATED LINKS
Updated Tour Series schedule released
British race calendar 2009
EXTERNAL LINKS
www.tourofbritain.co.uk
www.tourseries.co.uk