Tour Series working hard to iron out difficulties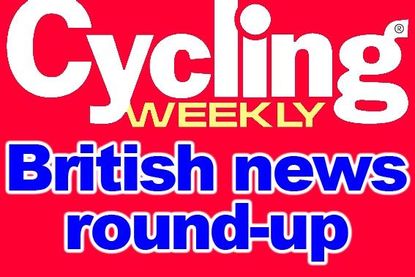 TOUR SERIES WORKING HARD TO IRON OUT DIFFICULTIES
In light of the technical difficulties that affected the first half of this year's Tour Series, the organisers have assured Cycling Weekly that they are working hard to ensure there no further mistakes.
The mistakes in placing riders meant that points were mistakenly awarded with Endura missing out on a podium appearance in Southport as a result.
"We've had a word with the commissaires and requested them to put additional checks in place and they've agreed to that," said Tour Series spokesman, Craig Brophy.
"Errors do happen in races and we simply can't afford for them to happen again and we're doing everything we can to stop them happening again," he added.


Endura won in Southport but missed out on a podium spot
BRITS IN BABY GIRO
The Girobio - Giro Ciclistico d'Italia (or the 'Baby Giro') kicks off today in Cairo Montenotte for this year's nine-stage event.
Great Britain's Olympic Academy is well represented with Luke Rowe, Mark Christian, Andrew Fenn, Erick Rowsell, Chris Whorrall and George Atkins all set to ride.
Stay tuned to www.cyclingweekly.com to follow their progress.
BIKE POLO IN KENT
The fast-paced and somewhat bizarre sport of Bicycle Polo returns to North Kent this weekend with the Oakenden Bike Polo Club hosting a leg of the Bicycle Polo European Cup at Vigo Rugby Club.
Teams from England, Scotland, Ireland and France will be competing for the trophy, last year won by Velo-Club de Frileuse et Sanvic from Le Havre in France. Oakenden Bike Polo, the local team based in North Kent, will be hoping to improve on last year's 3rd place finish.
Bicycle Polo has a long history; whilst the number of teams has declined over the past 70 years, the sport is again increasing in popularity and is now played in many countries.
Games will be played between 10.00 and 16.00 on both days.
Spectators are welcome and refreshments will be available throughout the weekend.
There is no charge for entry.
For more information, visit www.oakendenpedallers.co.uk
Thank you for reading 20 articles this month* Join now for unlimited access
Enjoy your first month for just £1 / $1 / €1
*Read 5 free articles per month without a subscription
Join now for unlimited access
Try first month for just £1 / $1 / €1