Warning issued by police officer after drawing pins found on Leeds cycle route
Drawing pins cause punctures on Meanwood valley cycle path in Leeds, with deliberate sabotage suspected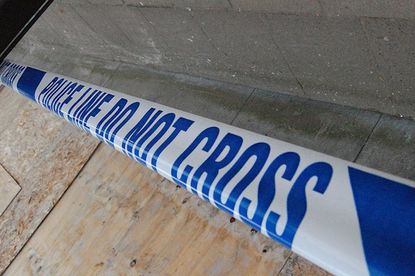 A police officer in Leeds has issued a warning to cyclists using the popular Meanwood valley cycle path after a number of drawing pins were found on the trail on Thursday, December 7.
The West Yorkshire Police officer stopped to help a cyclist who had suffered a puncture due to a drawing pin, and then discovered that he also had a drawing pin in his tyre.
Later, the same officer reported that other drawing pins had been picked up on the path.
"Anyone who commutes along the Meanwood valley cycle path - Beware - helped a cyclist out who had a drawing pin in her tyre there this morning," read a message on the 8486 Ali Mac Twitter account.
"Now I find I have one in MY tyre, which I can only imagine I got from the same place - someone's idea of a joke, I think!"
In the past few years, there have been several instances of drawing pins and tacks spread deliberately on roads to disrupt people cycling and cycling events.
In September, police in Scotland appealed for information after hundreds of riders suffered punctures as a result of tacks being deliberately placed on roads used by the Pedal for Scotland charity ride.
In June 2015, tacks were deliberately spread on a river towpath in Cambridge.
Other road races and sportives up and down Britain have also suffered at the hands of 'tack saboteurs'.
Thank you for reading 10 articles this month* Join now for unlimited access
Enjoy your first month for just £1 / $1 / €1
*Read 5 free articles per month without a subscription
Join now for unlimited access
Try first month for just £1 / $1 / €1