We're hiring! Could you be our next Tech Writer?
We're on the lookout for a cycling tech expert to join the team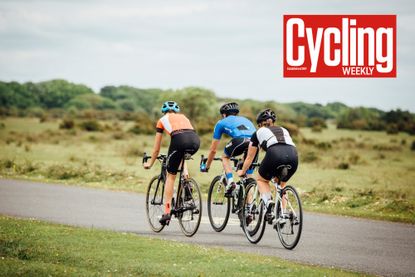 Do you know your bike tech better than your family's birthdays? Do all of your friends turn to you for bike buying and equipment advice? And can you combine being an ambassador for our brand while breaking the bad news that a company's new bike might not be as good as the old one?
This is a rare opportunity to take a pivotal role within a remarkably influential team. Cycling Weekly is the most-read cycling magazine in the UK, and cyclingweekly.com is one of the world's biggest cycling websites. So if you can handle working in a fast-paced environment and take multi-tasking in your stride, this is a dream job of riding bikes, testing new kit and seeing the latest launches before they go public.
This is a UK-based full-time role. Our HQ is in Bath, Somerset - but there is opportunity for remote working. To apply for this role, please submit your CV and a covering letter explaining why this is your dream job!
Key Responsibilities
Covering the latest releases, product and tech news for Cycling Weekly online and magazine
Helping to develop and implement the content plan for the magazine's tech pages
Writing and editing tech content - reviews, news and features - for Cycling Weekly magazine, website and YouTube channel
Writing and updating buying guides for Cyclingweekly.com as per a content plan agreed with the Editor and Tech Features Editor
Attending product launches and events to gather information on key products, writing first looks/reviews where appropriate, key races to cover race tech (pro bikes, kit, trends). This will sometimes include occasional weekend and after-hours work and travel.
Providing general social media across all platforms, subbing, video presenting and news help where needed
What do I need to succeed?
In-depth knowledge of bike tech - past and present
Mechanical know-how
Good industry contacts
Strong writing skills
Understanding of SEO and affiliate revenue streams
Strong organisational skills
Ability to feel comfortable presenting video for YouTube audiences
Flexibility to travel to launches and video/photo shoots that may span several days
Thank you for reading 20 articles this month* Join now for unlimited access
Enjoy your first month for just £1 / $1 / €1
*Read 5 free articles per month without a subscription
Join now for unlimited access
Try first month for just £1 / $1 / €1