Women's Hour Record smashed by Australian Bridie O'Donnell
Bridie O'Donnell sets new Women's Hour Record of 46.882km in Adelaide, Australia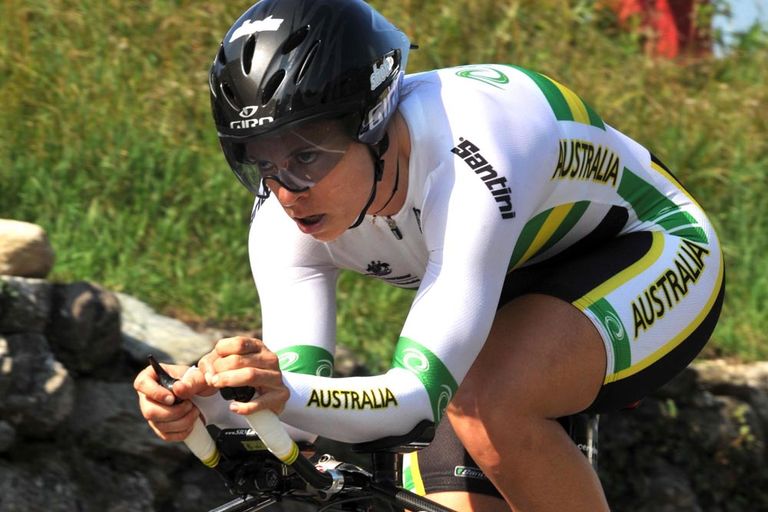 (Image credit: Graham Watson)
Australian Bridie O'Donnell has set a new Women's UCI Hour Record, beating the previous mark held by American Molly Van Houweling since September.
O'Donnell rode 46.882 kilometres in the Super-Drome Velodrome in Adelaide, Australia, on Friday, January 22, comfortably beating Van Houweling's 46.274km by 608 metres.
Sticking solidly to her schedule, O'Donnell smoothly maintained an even pace throughout her 60 minutes on the track. O'Donnell has been training specifically for the attempt over the past six months.
The 41-year-old doctor is a former road racer and time triallist, having represented Australia at the World Championships between 2008-2010.
"All this wouldn't have been possible without the crowd and the team that supported me throughout the project," said O'Donnell.
"I can't believe I broke a world record… I tried not to think about my feelings. Yesterday I felt very nervous. Today people reassured me, telling me that it was all about the pacing. I tried to focus on that and not to be distracted by anything else."
One of the first people to congratulate O'Donnell on her record was Van Houweling, who said via Twitter: "Chapeau @Bridie_OD. Very impressive new #UCIHourRecord!"
British rider Dame Sarah Storey attempted to set a new Women's Hour Record in February 2015 in the Lee Valley Velodrome, London, but fell short of the mark.
Interest in the Hour Record has grown significantly in the past 18 months since the UCI decided to scrap old rules regarding equipment, with riders now allowed to use aerodynamic bikes.