World Championships 2015 schedule and final routes revealed
Richmond 2015 reveals team time trial, individual time trial and road race routes for the September World Championships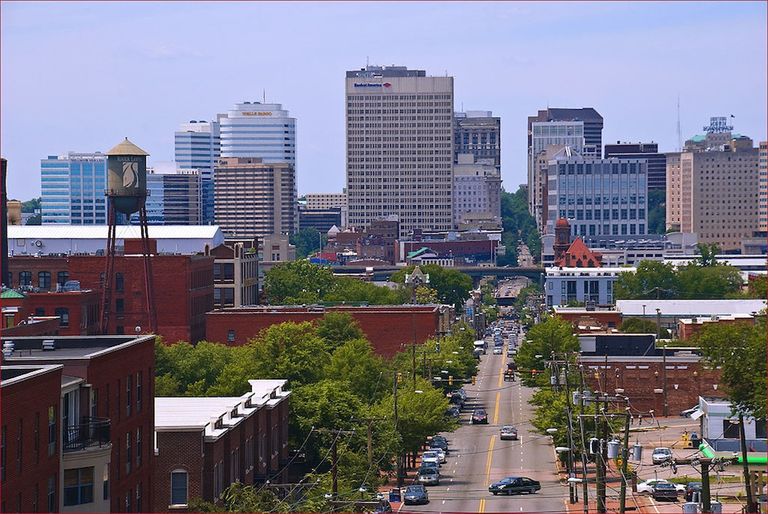 The 2015 World Championships road race route in Richmond, Virginia, will feature two challenging hills within three kilometres of the finish line, the organiser has revealed.
Working with the UCI, Richmond 2015 has modified the routes and finalised the schedule for week between September 19 and 27.
The downtown road race takes in the cobbled climb of Libbie Hill, before three 90-degree turns take the riders up 23rd Street, which hits a 13 per cent gradient short ascent.
https://www.youtube.com/watch?v=g901yPLWwzs&feature=youtu.be
>>> Team time trial will be part of Richmond World Championships
"With only seven months to go, we can feel that Richmond is buzzing with anticipation for an event that we all believe will be unforgettable," said UCI president Brian Cookson.
World Championships week will kick off with the team time trials on September 20, with the women's and men's individual time trials taking place on September 22 and 23 respectively.
The road races start two days later, with the elite women tackling the course on Saturday 26 and the men follow on the Sunday.
Richmond 2015 COO Tim Miller said: "We spent the past few months working with the UCI on finalizing the schedule and tweaking the courses. We can't wait to showcase Richmond to the world and for the world to experience everything Richmond has to offer."
Find all the World Championships routes at the Richmond 2015 website.
World Championships 2015 schedule
Sept. 20 Team Time Trial (Women)
Sept. 20 Team Time Trial (Men)
Sept. 21 Individual Time Trial (Jr. Women)
Sept. 21 Individual Time Trial (U23 Men)
Sept. 22 Individual Time Trial (Jr. Men)
Sept. 22 Individual Time Trial (Elite Women)
Sept. 23 Individual Time Trial (Elite Men)
Sept. 25 Road Race (Jr. Women)
Sept. 25 Road Race (U23 Men)
Sept. 26 Road Race (Jr. Men)
Sept. 26 Road Race (Elite Women)
Sept. 27 Road Race (Elite Men)