USA's Richmond to be awarded 2015 Worlds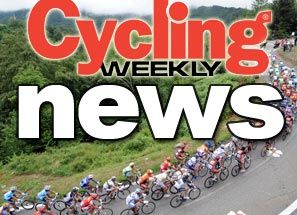 The USA will host the World Championships in 2015 in Richmond, Virginia, the first time since Moreno Argentin won in 1986. The Union Cycliste International (UCI) announced that rival candidate, Oman's Muscat, withdrew its bid today.
"Oman pulled out its candidacy," UCI spokesman, Enrico Carpani told Cycling Weekly. "There is only one candidate now, at five PM we will decide."
The mayor of Richmond, Dwight Jones announced his city's bid in December 2010.
"I think it's time the United States host another World Championships," said Jones, "and I think it should be here in Richmond, Virginia."
Italy's Argentin won the 1986 edition in Colorado Springs, Colorado, the only time the World Championships were in the USA. Hamilton, Canada, hosted the last championships in North America seven years ago in 2003. Geelong, Australia, was the last non-European country play host last year.
Next year's Worlds will be in the Limburg Provence of Holland, the 2013 edition in Florence and 2014 in Ponferrada, in northwest Spain.
In April, the UCI announced that it had only accepted the Ponferrada's bid. Hooglede-Gits in Belgium, Chihuahua in Mexico and the Vendée region in France were also bidding.
Oman would have become the first Middle East country to host the championships. Since 2010, it has hosted the ASO's Tour of Oman.
"This decision in no way detracts from the commitment to develop cycling, as a sport and as a leisure activity, in the region," the UCI said in a press release. "The UCI reiterates its support for the development of the annual Tour of Oman."
Darach McQuaid, brother of the UCI President Pat McQuaid, is organising Richmond Worlds. His company Shadetree Sports has offices in Dublin and Richmond and organised the Tour of Ireland last year, won by Brit Russell Downing
Next year's race will rune from February 14 to 19. The 2015 Worlds will run in September or October.
Hosts / possible candidates:
2010 Geelong, Australia
2011 Copenhagen, Denmark
2012 Limburg Provence, The Netherlands
2013 Florence, Italy
2014 Ponferrada, Spain
2015 Richmond, USA
2016 Norway
2017 Plouay, France