Lewis Oliva tracks down stolen bike via Facebook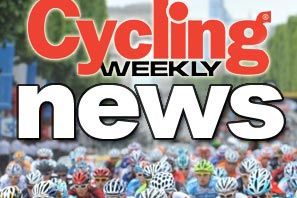 Great Britain track sprinter Lewis Oliva was distraught when the Pinarello Paris road bike he was using was stolen as the Welshman enjoyed a training ride café stop in Gatley, Manchester, with fellow GB riders Laura Trott, Jason Kenny and Philip Hindes on Saturday.
The bike was left outside the café, unlocked but in sight of Oliva - but the devious thief lifted the bike when he wasn't looking.
"The café is a regular watering hole for us. When I first saw it had gone I thought it might be some of my team-mates messing about and having a joke," Oliva told the Mirror.
"But when I realised it had been stolen I was absolutely fuming. I just don't know why someone would do it."
But just days later the £5,000 bike was back in his possession after Oliva's friends spotted it up for sale on social networking website Facebook. They contacted the seller, asking them to return the bike otherwise their details would be passed on to police.
The bike was dropped off anonymously at a pre-agreed location and returned to Oliva.
"After a day of being a private eye, bike has been returned unscathed!" Oliva said via his Twitter account.
The Coffee Fix café tweeted back to Oliva with a photo of a brand new bike lock, saying: "Riders of Gatley we now have a community bike lock for you to use ;-)"
Oliva is part of British Cycling's Olympic Podium Programme and is currently in training with the aim of competing in the 2014 Commonwealth Games in Glasgow and the 2016 Olympic Games in Rio.
Thank you for reading 20 articles this month* Join now for unlimited access
Enjoy your first month for just £1 / $1 / €1
*Read 5 free articles per month without a subscription
Join now for unlimited access
Try first month for just £1 / $1 / €1