Good morning, Adam Becket here, ready to strap in for another day of live blog action. It's a bit chilly and misty here in Bristol, but here's hoping it warms up through the day. Definitely a day for shoe covers and bib tights, if you venture outside, or a day for the turbo trainer if you can't face these temperatures.
You can get in touch with me via my Twitter, or by emailing adam.becket@futurenet.com if you fancy a longer missive. Or just read the stories below, it's your choice.
Key developments
09:11 - Quinn Simmons wins stage three of the Vuelta a San Juan
09:44 - Egan Bernal says one-year anniversary of crash feels like a "second birthday"
10:19 - Women's UAE Tour route announced
10:36 - Mark Cavendish and Peta Todd: "Nothing can erase what our family went through"
11:05 - London councillor says cycling through Greenwich Foot Tunnel has become "major problem"
12:23 - E-bike firm VanMoof almost collapsed at end of 2022
14:35 - Four UAE Team Emirates riders crash out of Trofeo Calvia
14:55 - Nairo Quinta not retiring from cycling
15:20 - Rui Costa wins the Trofeo Calvià
16:42 - Off-road docuseries to be released this Friday
Refresh
Quinn Simmons powers to stage three win at the Vuelta a San Juan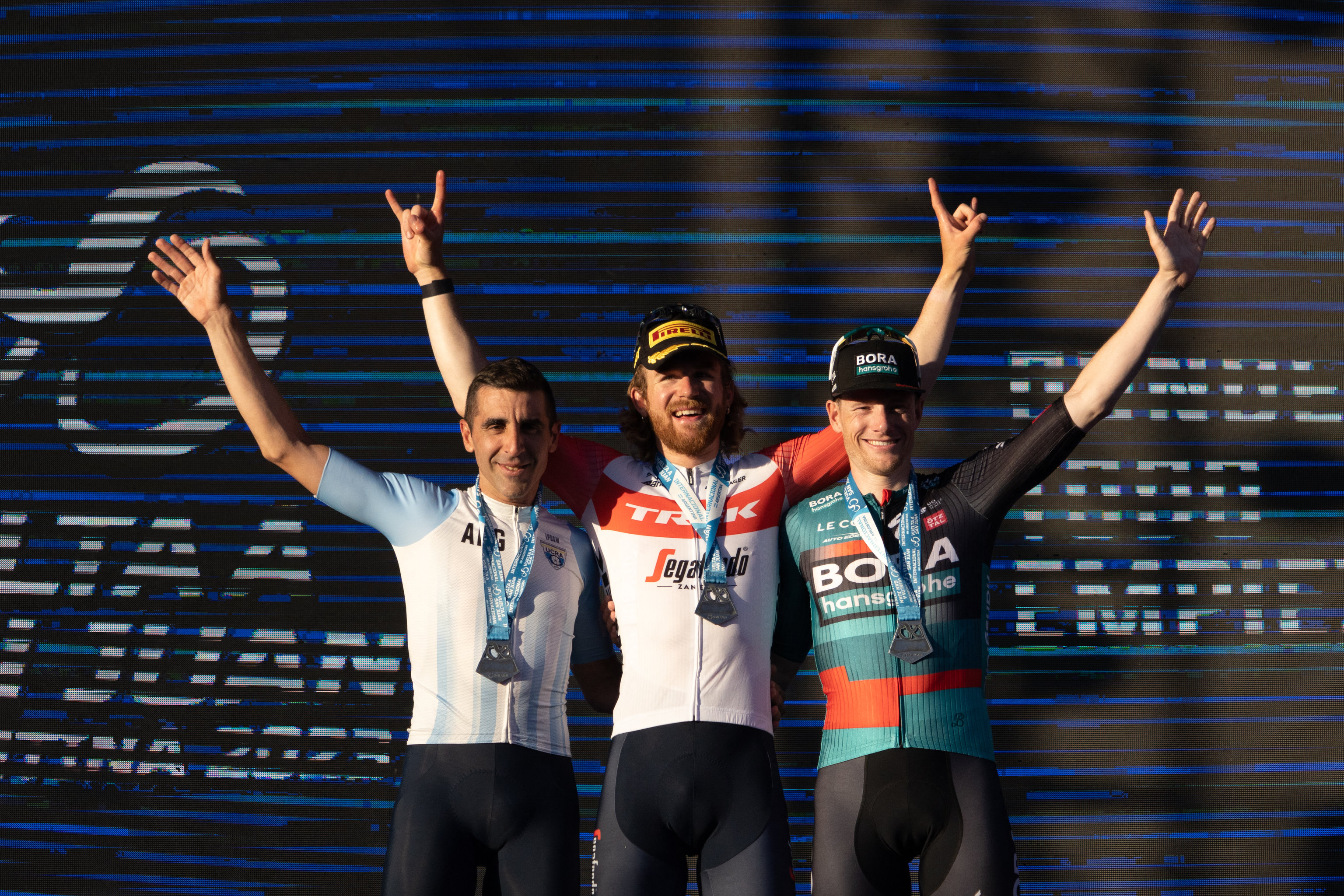 Trek-Segafredo's Quinn Simmons surprised the peloton to win stage three of the Vuelta a San Juan, on what was supposed to be yet another day for the sprinters.
The American took his third professional win on the motor-racing track at Villicum, flying off the front of the bunch with 500m to go. It had all been set up for a predictable sprint finish before Simmons attacked with 500m to go, and just about kept his nose in front of the charging peloton.
Behind, Max Richeze (Argentina) clung on to take second place after the rampaging American, and then it was the expected sprint, which was claimed by Sam Bennett (Bora-Hansgrohe), who took third.
The Vuelta a San Juan is Richeze's last race as a professional, so he was more than a little disappointed at his inability to catch Simmons.
Bennett outsprinted Fernando Gaviria (Movistar), Giacomo Nizzolo (Israel-Premier Tech) and Peter Sagan (TotalEnergies) to ensure that he continues in the race leader's jersey for another day.
Tuesday's stage two winner Fabio Jakobsen (Soudal Quick-Step) was a disappointing 34th.
"The first thing today when I woke up, my coach sent me a video from when this race was won the same way, and I told my roommate Mathias [Vacek], 'if you bring me there to this point, I'll win today," Simmons told Cyclingnews at the finish.
"And then you saw the guys all the way from 30k to go, we were full always in position. To win like that is something special because for a rider like myself, there's not a ton of opportunities because I don't win in a sprint, I won't win in the big mountains. You have to win on the hard days or you make your own attacks in the final like that.
"I made one promise to the team this year and that was to win more races, because last year I didn't win any. Now I've gone 100 per cent better."
Friday's stage four will be the first to feature significant climbing, which could shake the race up.
Egan Bernal says he is 'very lucky' to be racing again, year on from training crash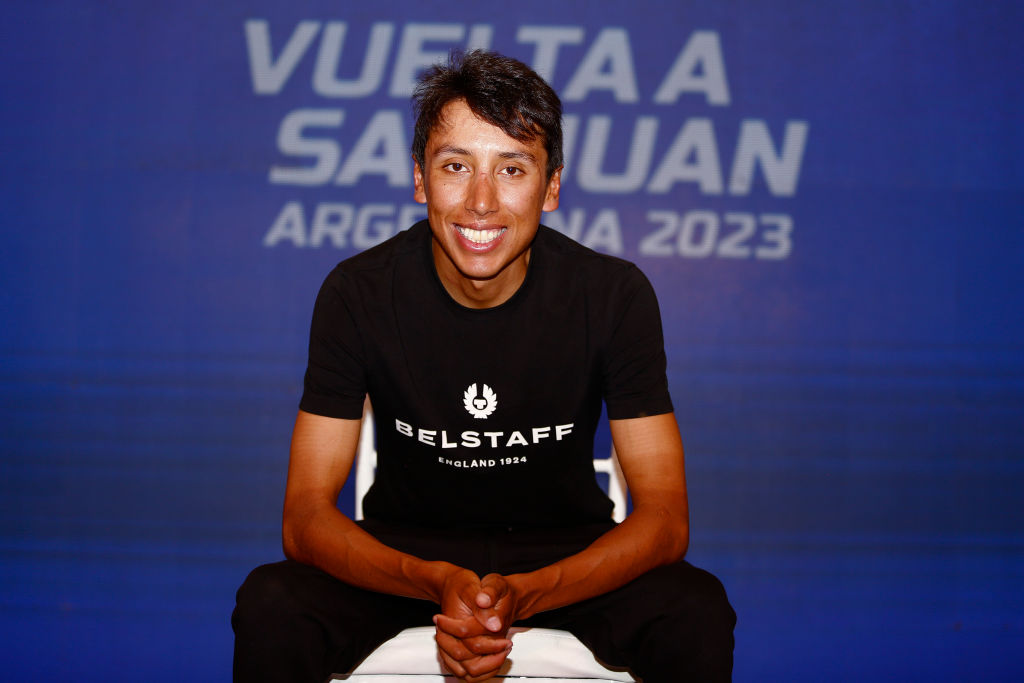 Egan Bernal has said that the anniversary of his horrific training crash feels like a "second birthday".
The Ineos Grenadiers rider hit a bus while riding his time trial bike in Colombia last year, which left him requiring seven separate surgeries to treat the 20 broken bones and two collapsed lungs he suffered in the incident.
Speaking to Sporza at the Vuelta a San Juan, which he is currently riding, Bernal said: "I admit that this is a day to reflect on what happened a little longer, to reflect and also celebrate in a sense. I've been very lucky, I realize that.
"Little by little I'm getting back to my old self. Physically I actually feel little or no difference. It's mainly mental."
"I still notice a bit of a lack of confidence. I train well and feel good, but what does that say about your feeling in the race? In the beginning I will probably also have some other tasks in the race and I will give the team more should help."
"This stage [stage three, on which he finished 13th] itself isn't one for me, but the day is one of reflection, you could put it that way," Bernal explained to Cyclingnews. "I'm happy to be here in this position a year after the crash, and I'm enjoying this race, it's important for me."
Cardiff's Maindy Park Velodrome set for closure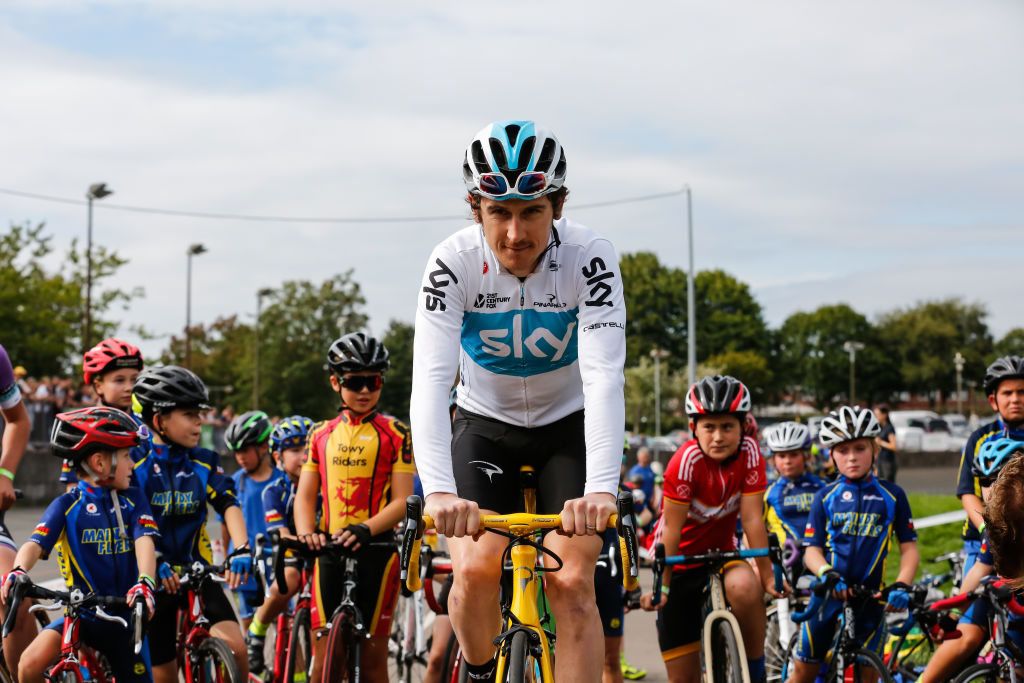 The Maindy Park Velodrome in Cardiff, once used by Geraint Thomas and Elinor Barker, is set for closure.
The track will be built on, as a result of the expansion of Cathays High School, because of a land swap between Maindy Park and Caedelyn Park, Rhiwbina.
The decision was made by the Maindy Park Trust Advisory Committee, but it needs to be approved by the Charity Commission. If the move goes ahead, the velodrome will be relocated to the International Sports Village in Cardiff Bay.
Thomas joined calls for the Maindy velodrome to be saved, backing a petition against the move.
"Cardiff already has less open space per capita than many other major UK cities and therefore cannot afford to lose any more," Ian Vincent, on behalf of Cardiff Civic Society, told the BBC.
"Caedelyn Park, the proposed substitute, is already a public recreation area and the proposed land swap offers no gains whatsoever for residents."
UAE Tour women's race route announced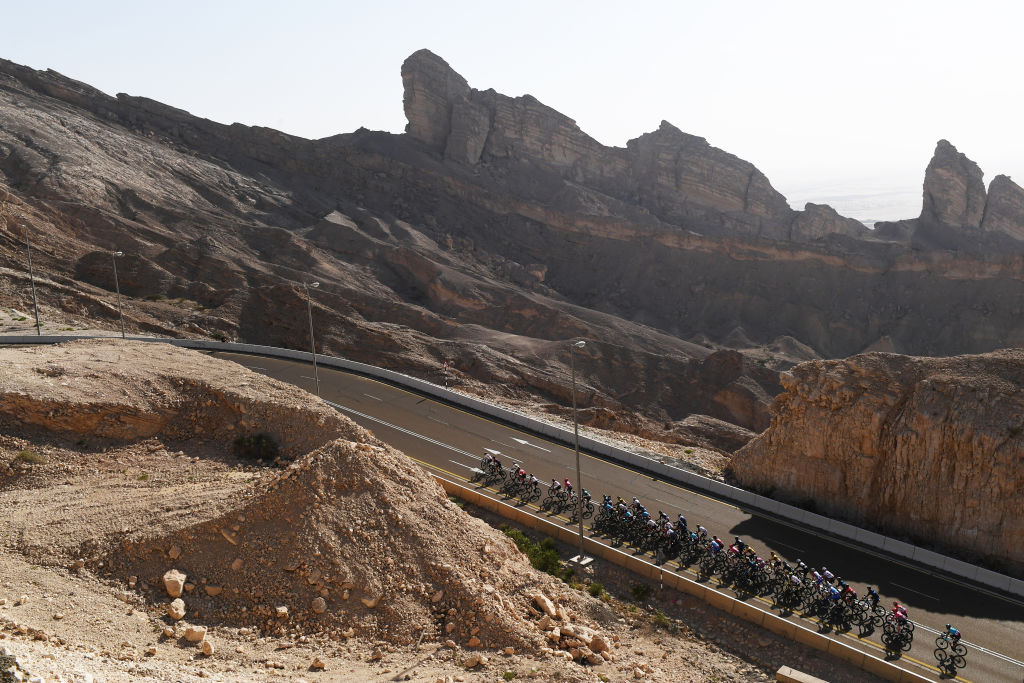 The inaugural women's UAE Tour's route was announced on Tuesday, with four stages taking place between Dubai and Abu Dhabi.
The race's opening stage will be held in Dubai on 9 February, running from Port Rashid on a 109km course to the base of Palm Jumeirah, an archipelago of lavished hotels and stores. Finishing on a wide avenue, the day favours the sprinters, with the first red leader's jersey up for grabs.
Stage two is also one for the speedsters and brings the race's longest parcours, at 133km. The peloton will traverse the desert, riding from Al Dhafra Castle to the coastal city of Al Mirfa. There, a flat, open finish will await.Day three will bear the race's first and only summit finish - the mountain of Jebel Hafeet. Pitched at an average 6.6% over 11km, the climb winds up through the Martian landscape, peaking out at 11%. To get there, the peloton will ride 107km from the Hazza bin Zayed stadium, home of top-tier football team Al Ain FC.
The race will conclude in Abu Dhabi, the capital of the UAE, on 12 February. The final stage will play out over 119km from the Fatima Bint Mubarak Ladies Sports Academy to the Abu Dhabi Breakwater, taking in the sights of the city. It'll be another day for the sprinters, before the overall race winner is crowned.
Mark Cavendish and Peta Todd: "Nothing can erase what our family went through"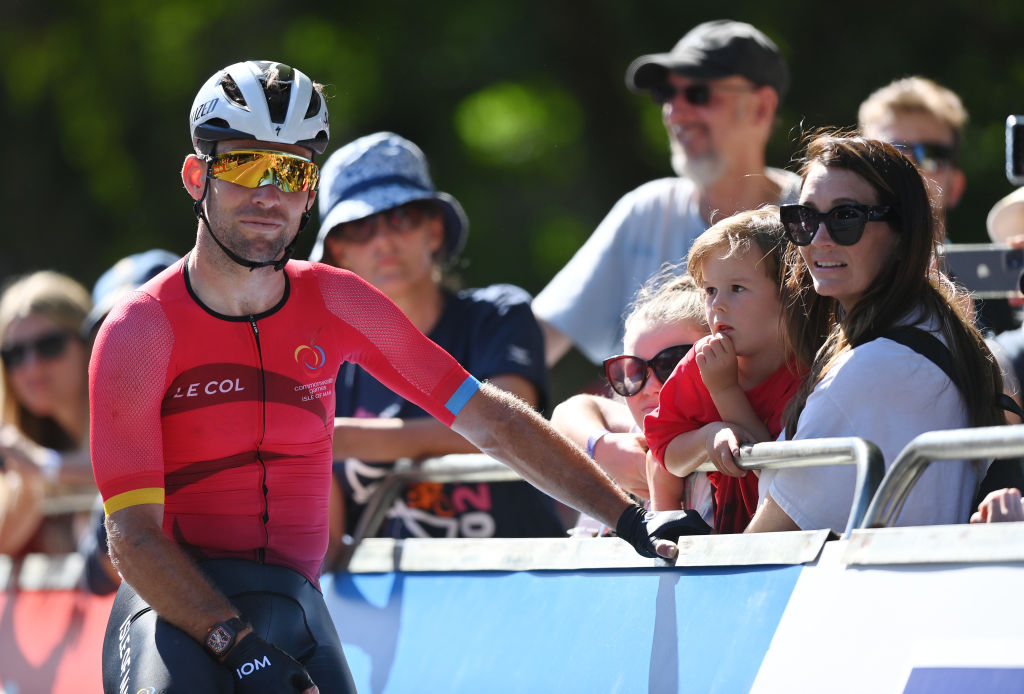 Mark Cavendish and his wife, Peta Todd, have said that "no family should ever have to go through" what they experienced during the robbery of their home 18 months ago.
In a statement issued through the Essex Police following the conviction of Romario Henry, earlier this week, the pair said that it "terrified" their children
Henry was declared to have been amongst those that broke into the British road champion's Essex house in November 2021, stealing two watches worth £400,000 and £300,000 respectively and threatening the cyclist at knifepoint.
"Reliving our family's experience from that night in November 2021 has been an incredibly difficult experience. What happened that night is something that no family should ever have to go through," the statement read.
"Although nothing can ever erase what our family went through, there is now some comfort that two men who broke into our family home and stole from us, assaulted Mark, and terrified our children are now convicted and will be facing what we hope will be an appropriate sentence for their actions and we hope moves some steps in preventing this horror happening to another innocent family.
"We have worked and continue to work incredibly hard as a family to move on from that night as best we can, to make it a distant memory. It has been immensely difficult, and in fact, there have been times when it has felt impossible, but we will not let this event and these men's actions define our family."
Henry is awaiting sentencing.
London councillor says cycling through Greenwich Foot Tunnel has become a "major problem"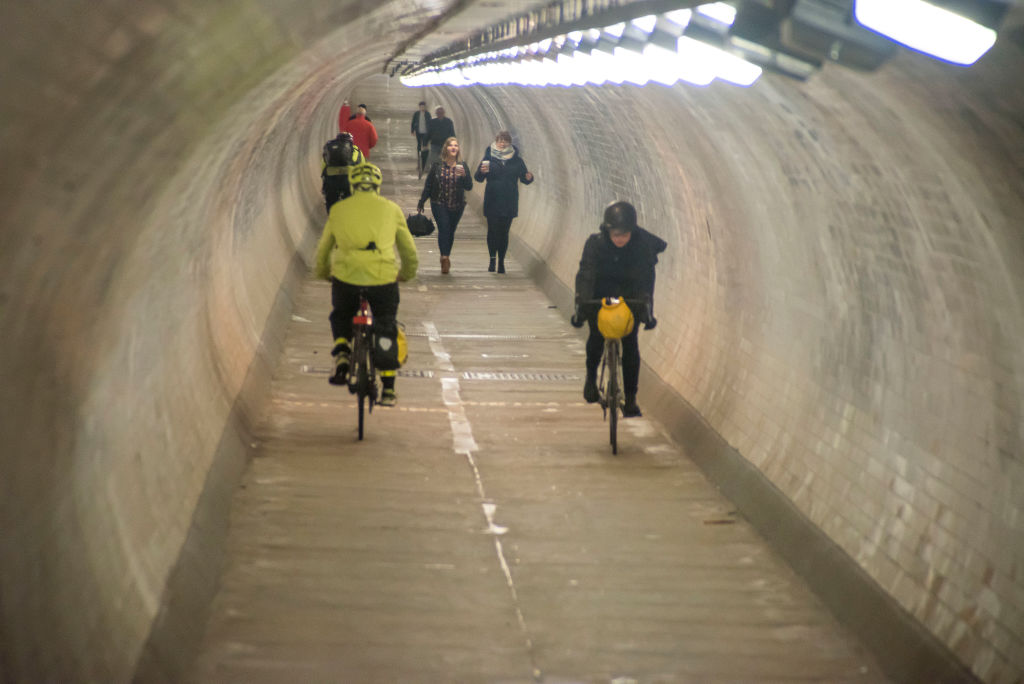 Cycling through the Greenwich Foot Tunnel in east London has become a "major problem" according to a Conservative councillor in the London borough of Tower Hamlets.
Peter Golds told a council meeting last week: "The Greenwich Foot Tunnel is a major issue and major problem. The issue here is the growth of illegal cycling in the foot tunnel which is increasingly dangerous.
"We constantly get issues of parents and children and families having to go through the foot tunnel and suddenly find people coming towards them, shooting through at speed on bicycles frequently blowing whistles and expect people to get out of the way."
Cycling is not allowed in the tunnel, or the equivalent Woolwich Foot Tunnel, yet it is regularly done. However, there is no safe north-south cycle route in the area, with the nearest bridge being Tower Bridge, miles upstream.
The Green Party's Councillor Nathalie Bienfait said that Golds had given "unhelpful airtime" to a negative idea of cyclists, according to the News Shopper.
She said: "I feel this motion gives unhelpful airtime to the false narrative that cyclists are fundamentally irresponsible and lawless.
"There is no safe north-south route for cyclists or pedestrians east of Tower Bridge. The Greenwich and Woolwich foot tunnels are used daily by hundreds of commuters who are for the most part respectable of the safety of pedestrians. The protection of a quick and convenient route is something I would like to support."
Crédit Agricole Italia to be title sponsor of all RCS Classics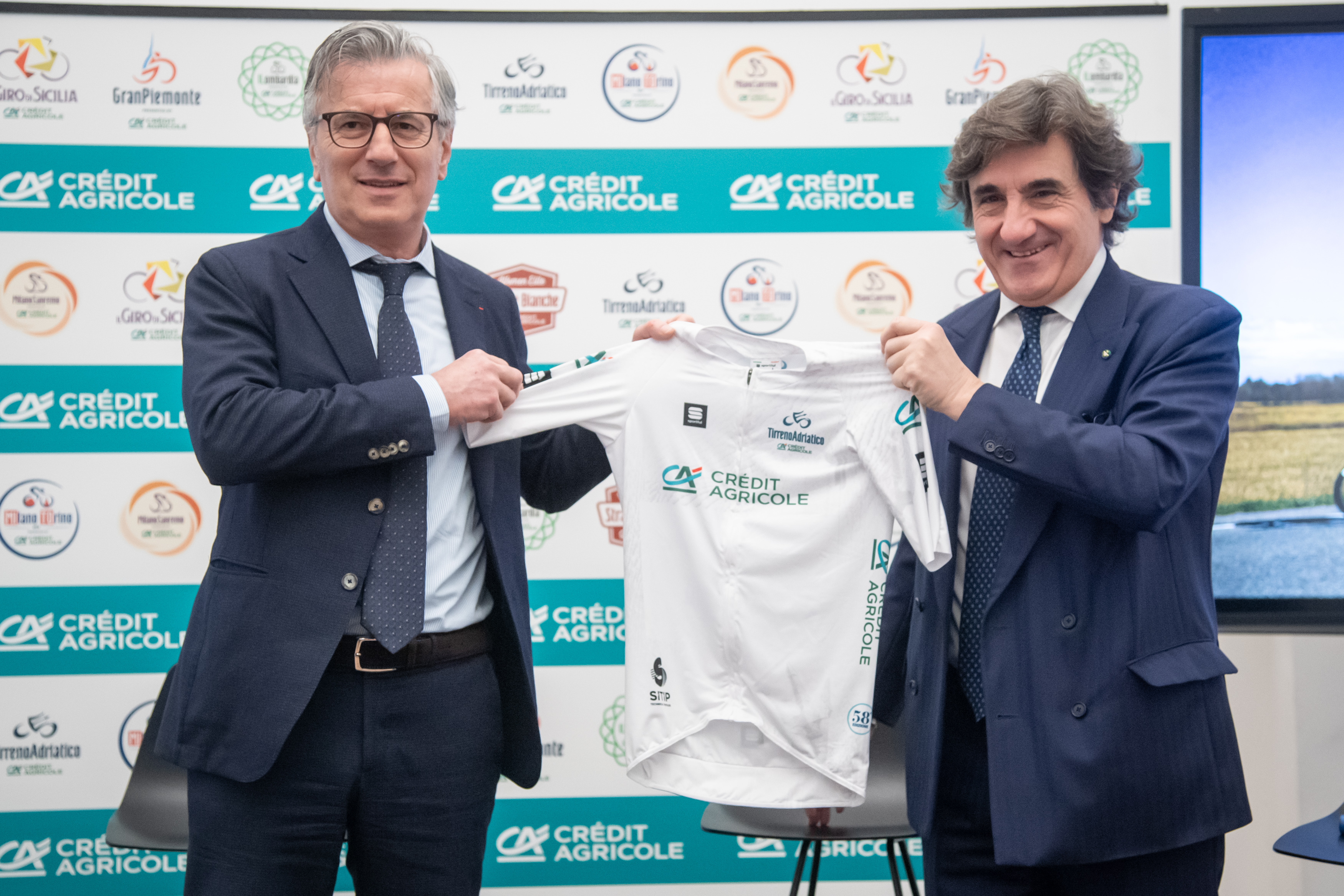 The one-day Classics run by Italian organisers RCS are to have Crédit Agricole Italia as title sponsors until at least 2025, it was announced on Tuesday.
This means Milan-San Remo, Strade Bianche and Il Lombardia will now have the banking group in their name. It's a return to the sport for the French banking group, which once upon a time sponsored a team which Thor Hushovd, Bradley Wiggins and Chris Boardman all rode for.
The chairman of RCS, Urbano Cairo, said: "Our classics are an important part of the history of world cycling. When an international banking group like Crédit Agricole joins them, it shows how relevant and growing they are in recent years."
Remco Evenepoel turns 23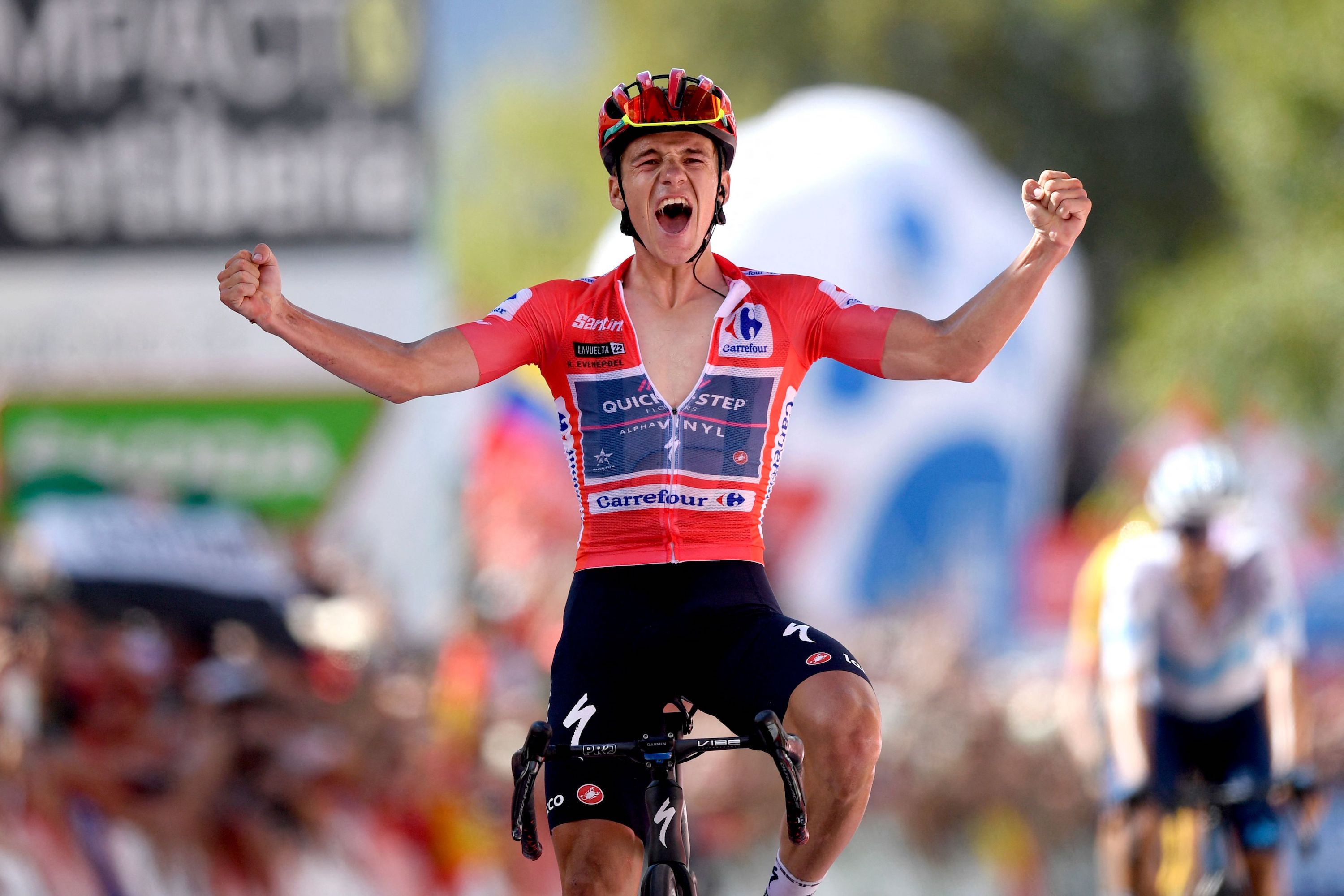 Remco Evenepoel, world champion, turns 23 today, if you want to feel old. The Belgian superstar was born weeks after the turn of the millennium, but has already risen to become one of, if not the outright, best riders in the world.
He has won 37 races in his short career, including Liège-Bastogne-Liège, the Vuelta a España and the World Championship road race in 2022. How much better can he get this year?
He is currently riding the Vuelta a San Juan, a race he won three years ago, just before the pandemic loomed into view.
E-bike firm VanMoof almost collapsed at end of 2022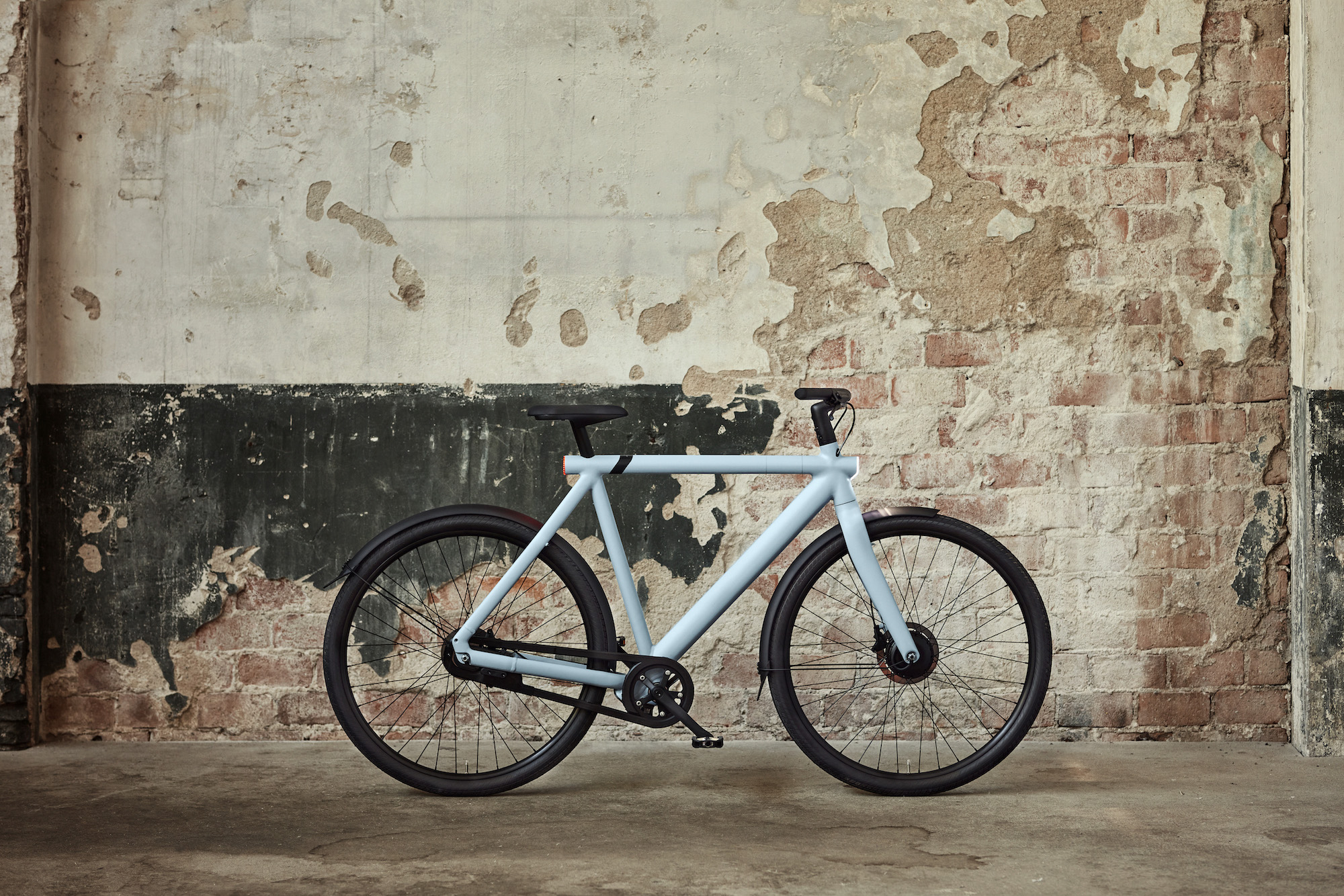 Dutch e-bike company VanMoof was close to collapse at the end of last year, until it was bailed out by a fresh injection of capital, according to Dutch financial newspaper FD.
VanMoof's annual report, filed at the end of last year, described the company's immediate need to raise capital. Without a quick injection of funds, the company could not guarantee its "ability to continue its activities beyond the first quarter of 2023."
The company said that 2022 was "a challenging year for the entire e-bike industry, for suppliers, for capital markets of course for consumers".
Julian Alaphilippe speaks about his disappointing 2022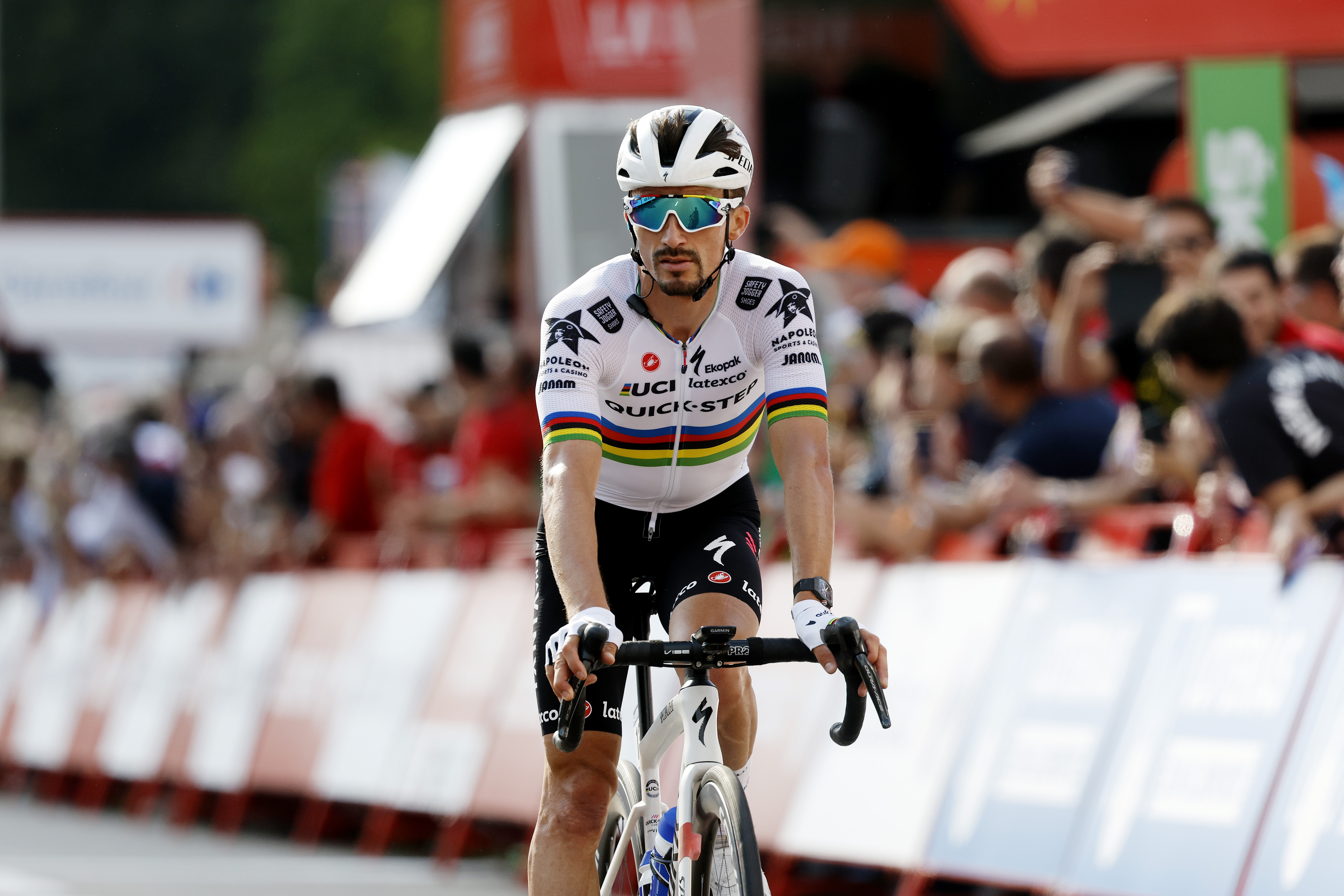 My colleague Tom Davidson had the pleasure of chatting to Julian Alaphilippe yesterday, about his 2022 and also the pressure of the rainbow jersey.
You can read the full piece here, but the key bit is thus:
"When you have the jersey on your shoulders, it's harder to live," he said. "It's a bit long to explain. Winning the rainbow jersey was my dream, and winning it twice was one of the most beautiful moments of my career.
"When you have the jersey and you're having a difficult season, be that through injury or crashes or other things, you're not really where you want to be, you're below what people are expecting of you. Then it becomes harder and harder."
TotalEnergies make it three from three in Gabon
January is the month of bike racing in places outside of Europe, and after the Tour Down Under in Australia and the Vuelta a San Juan in Argentina, we have La Tropicale Amissa Bongo in Gabon.
TotalEnergies' Jason Tesson made it three stage wins in a row for his French ProTeam, and two in a row personally, by winning stage three to Mouila on Wednesday afternoon.
En attendant la 3e étape, revivons le sprint de Jason Tesson et Emilien Jeannière 🚀 #TAB2023 🎥 @tropicale2023 pic.twitter.com/wneey1yKOhJanuary 25, 2023
See more
UAE Team Emirates lose four riders in Trofeo Calvia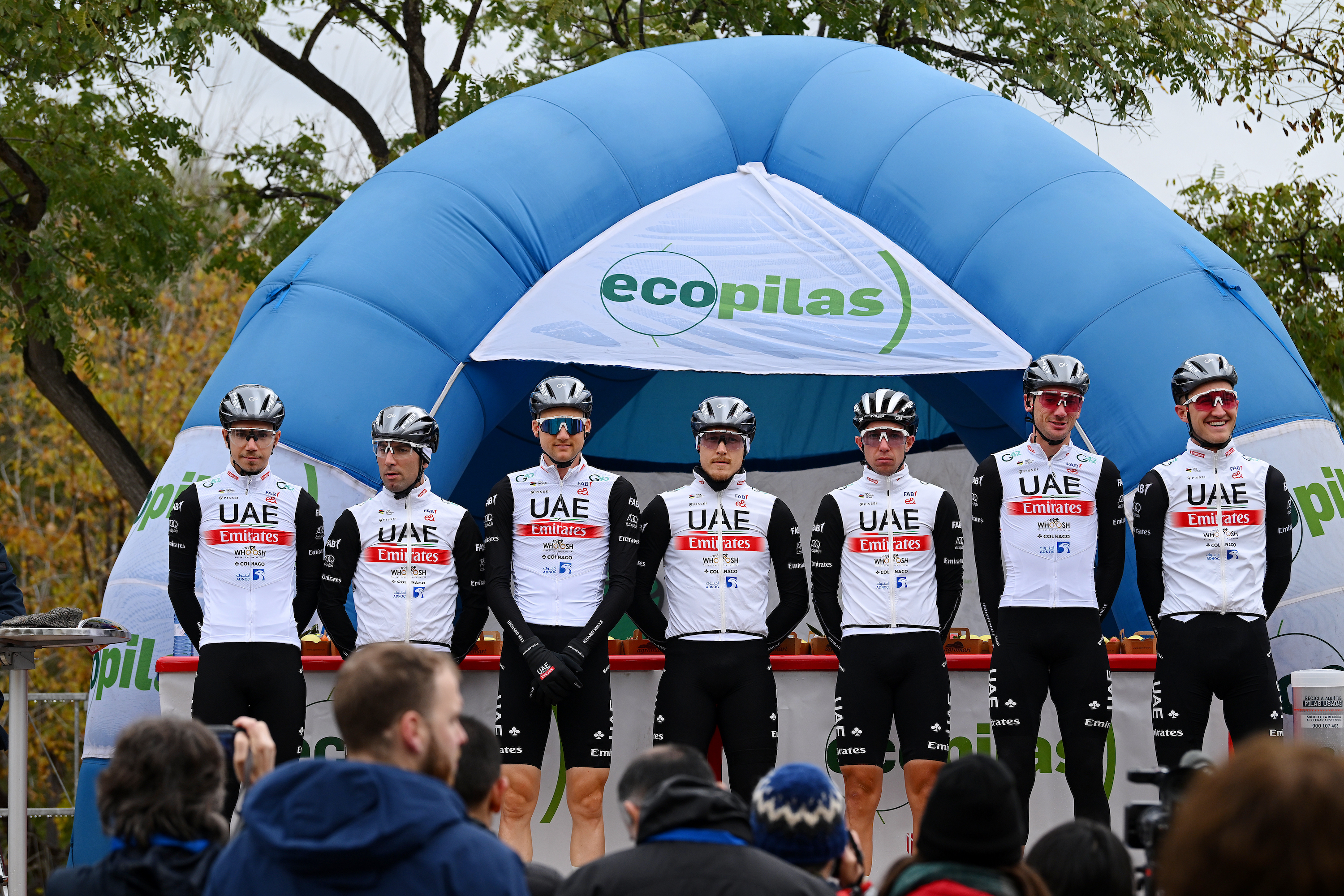 On a slippery day in Mallorca, more than half of UAE Team Emirates have crashed out, with four riders succumbing to accidents at the Trofeo Calvia.
Brandon McNulty crashed while attempting to push the pace at the front of the race, while separately, Mikkel Bjerg, Tim Wellens and Rui Oliveira have all been taken out of the race by incidents.
At present, there are less than 30km to go at the Europe season opener, with Julian Alaphilippe still hanging around at the pointy end of the race. Ben Healy (EF Education-EasyPost) and Pascal Eenkhoorn (Lotto-Dstny) currently lead.
UAE Tour route announced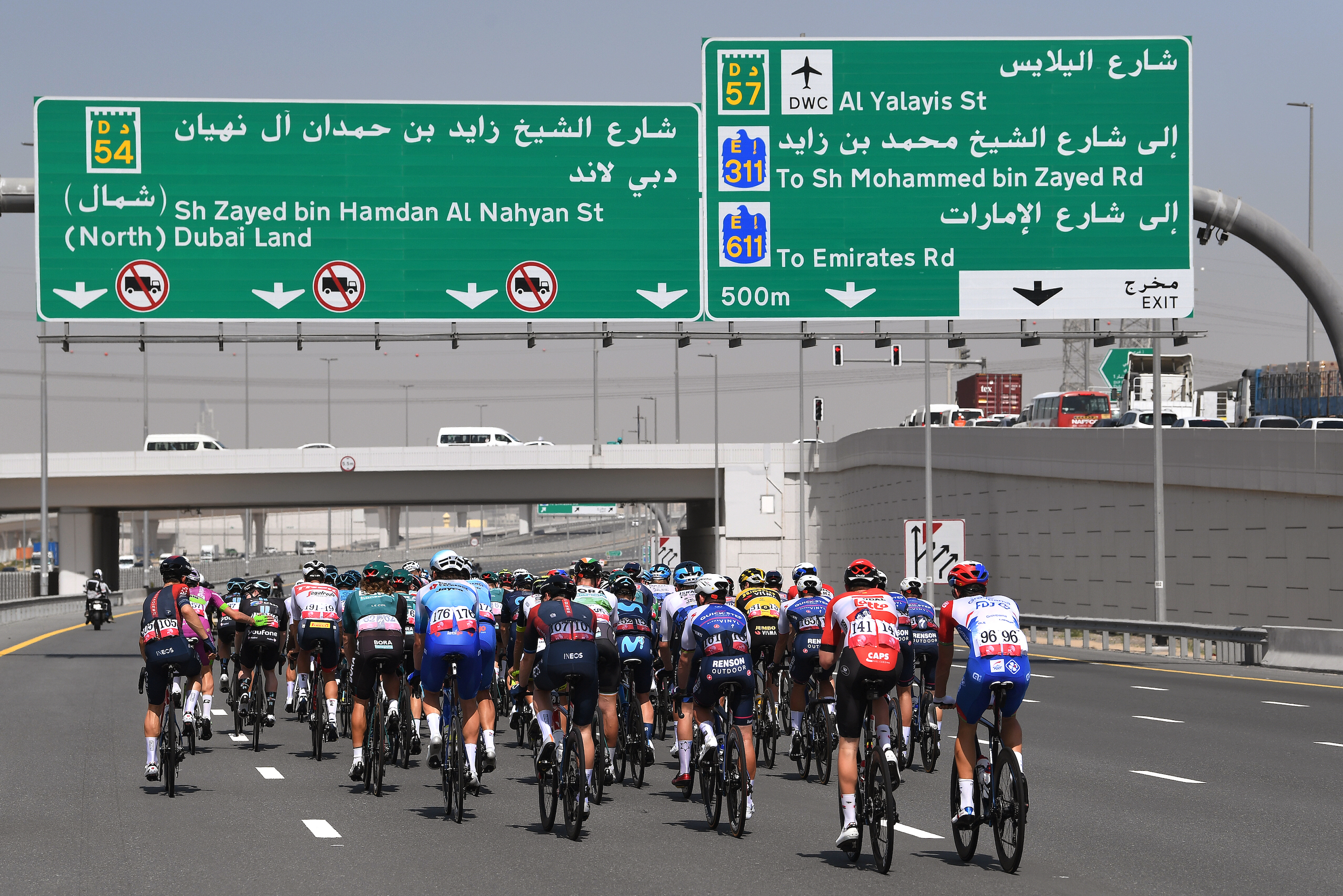 The route for the fifth edition of the men's UAE Tour was announced on Tuesday. Over a week, riders will experience four sprint days, two climbing stages, and a team time trial too.
The two summit finishes which feature in the 2023 UAE Tour are at Jebel Jais, where previous stage winners include Tadej Pogačar and Jonas Vingegaard, and at Jebel Hafeet, a climb that has seen three stage victories for Pogačar in the last three editions of the tour.
It is on these days, stage three and stage seven, where the race will be decided, along with the high-speed TTT on stage two.
The race begins on 20 February.
Nairo Quintana *not* retiring from cycling: 'A true cyclist doesn't give up in the face of adversity'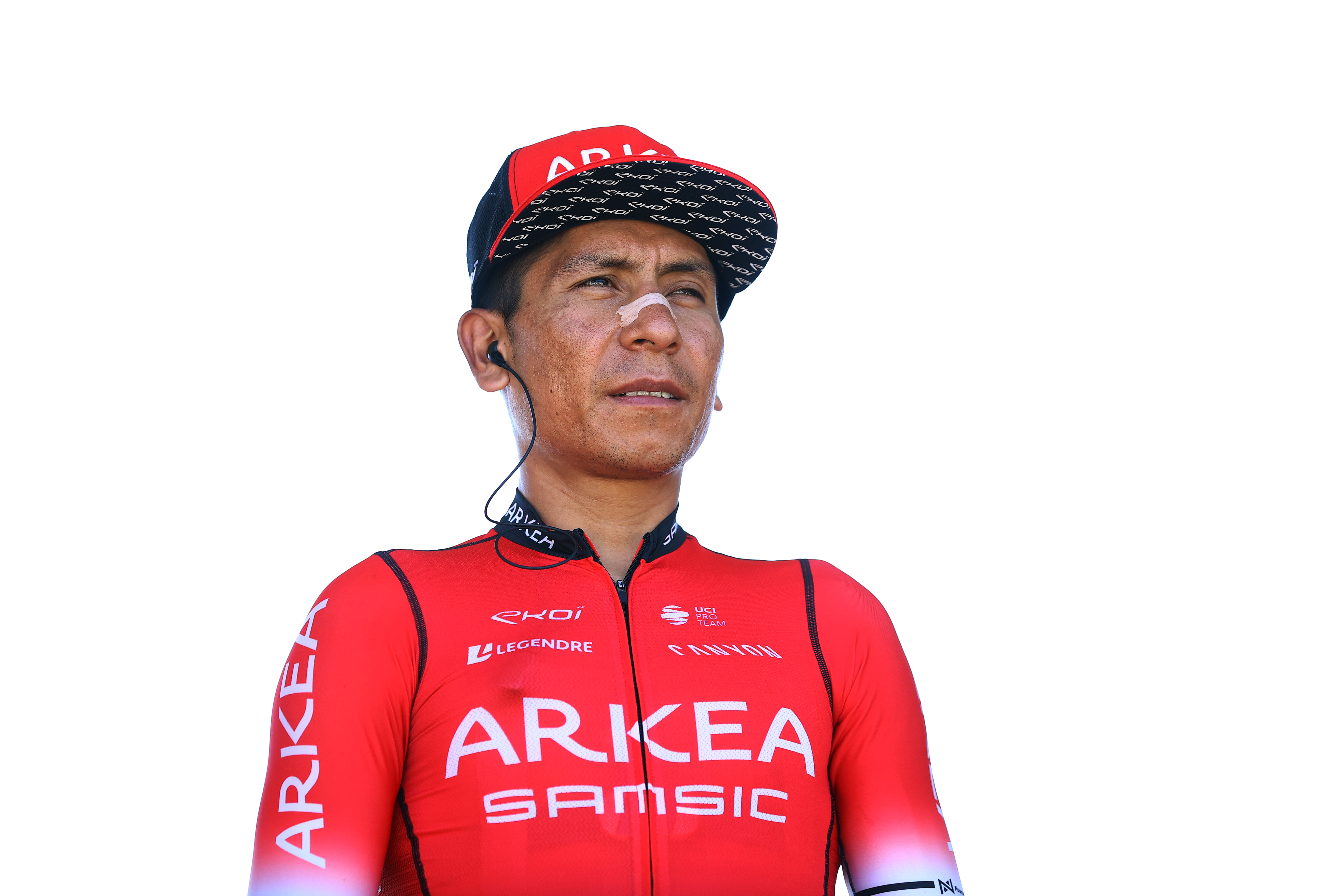 Nairo Quintana has just held a press conference in Colombia, where he has said that he will not be retiring from cycling, contrary to reports this week.
The 32-year-old has been without a team since Arkéa-Samsic let him go last year, in the aftermath of the Colombian testing positive for tramadol at the Tour de France, an event which saw him be stripped of his results at the race.
He insisted that he was an "honest" cyclist at the event, but it is unclear what will happen next, considering he is without a team for 2023, in a season that has already begun.
"A true cyclist doesn't give up in the face of adversity," he said.
"I consider myself a fighter, that above all else, sees in Colombian cycling men and women who overcome all types of circumstances: poverty, inequality, discrimination, injustice."
"Today, I want to tell you all that I am in good shape to carry on, that due to the events of the last few months [...] I am not giving up and I am carrying on forwards," he told the media.
Rui Costa wins Trofeo Calvià ahead of Louis Vervaeke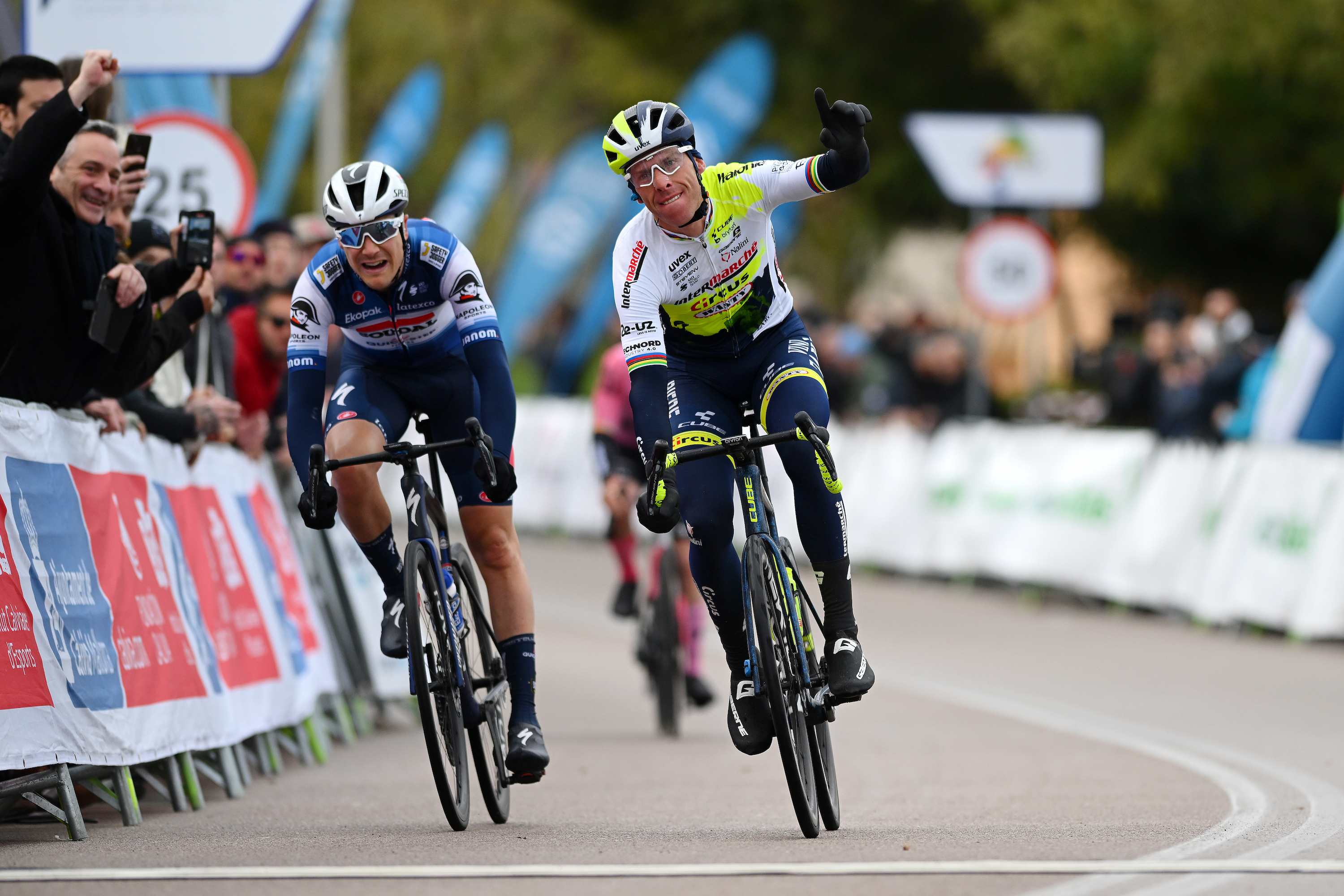 Rui Costa (Intermarché-Circus-Wanty) won Trofeo Calvià on debut for the Wallonian team, sprinting to victory from a select group ahead of Louis Vervaeke (Soudal Quick-Step).
The pair were joined by Ben Healy (EF Education-EasyPost) out front for the final kilometres of the race, which makes up the first part of the Challenge Mallorca.
The trio had split from the key move of the day, which included three other Quick-Step riders, including Julian Alaphilippe.
Heading into the final kilometre, it looked like Healy, Costa and Vervaeke would be caught, but the leading trio just managed to evade their chasers; a final acceleration from Healy ensured they would stay away, before Costa and Vervaeke rounded the Irishman.
It was Costa's first victory since 2020, and repaid Intermarché's faith in the Portuguese rider.
Quick-Step pull defeat from the jaws of victory in Mallorca
It was not quite Omloop Het Nieuwsblad in 2015, when Etixx Quick-Step contrived to miss out on the win after having three out of four riders in the final move, but the Belgian team, now known as Soudal Quick-Step, will be kicking themselves on their carelessness at the Trofeo Calvià on Wednesday.
There were four Quick-Step riders, members of "the wolfpack", in the top ten at the finish, including Louis Vervaeke in second, and Casper Pedersen in fourth. Rui Costa (Intermarché-Circus-Wanty) managed to outfox them to take the win.
It could have been the perfect moment for Julian Alaphilippe, who finished ninth, to prove Patrick Lefevere wrong, but sadly the wait for a win will go on.
Gravel docuseries to drop this Friday
A six-part documentary series titled 'Call of A Life Time' is scheduled to be released this Friday 27 January.
Created by Cold Collaborative, the docuseries promises a "first-of-its-kind look" behind the scenes of off-road racing, focusing on the three gravel and three mountain biking events that make up the Life Time Grand Prix in the Unites States.
"Each episode will expose the highs, lows, drama, self doubt, turmoil and accomplishments of these cyclists, and what it takes emotionally and physically for these athletes to perform at the highest level over the grueling seven-month-long 2022 racing season."
All six episodes will be shared on the Life Time Grand Prix YouTube channel. Check out the trailer below.
I'm afraid that's all we've got time for today. Have a lovely rest of your Wednesday, wherever you are.
Thank you for reading 10 articles this month* Join now for unlimited access
Enjoy your first month for just £1 / $1 / €1
*Read 5 free articles per month without a subscription
Join now for unlimited access
Try first month for just £1 / $1 / €1