Mathew Higgins fights to take Ham Hill Road Race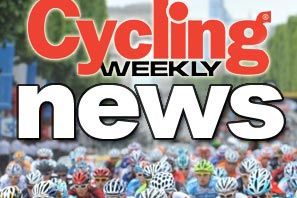 Mathew Higgins battled his way to victory in the Ham Hill Road Race in Somerset on Sunday, the Felt-Colbornes-Hargroves RT rider pipping NFTO's James Lewis to the line.
The race took in four laps of a draining course with the Coppits Hill climb sapping strength from the competitors.
Twelve riders got away from the main group on the first lap and quickly built up a half minute lead. The break split into two before closing up again on the final lap, setting up a grandstand finish.
With just two kilometres to the line, Lewis and Higgins powered away and it came down to a head-to-head shootout with Higgins holding his nerve.
In the support race, it was David Gorton (Team Tor 2000) who took home the Pittards Trophy.
It's two years now since 18-year-old Lewis Balyckyi tragically lost his life. But his memory lives on through the Lewis Balycyki Memorial Crits and it was certainly one to remember for IG-Sigma Sport's Matt Cronshaw who sprinted to first place.
It was Cronshaw's first win of the year after finishing second in two events last weekend and the 25-year-old paid tribute to Balyckyi.
"It's the first win of the year for me and I'm really happy to have done it remembering an awesome guy," he Tweeted after the race.
Tristan Robbins of Cardiff JIF won the second stage of the Junior Tour of the Mendips on Sunday after joining the decisive break on the penultimate climb before sprinting on to win at the summit of Harptree Hill.
James King of Team Sportscover was two seconds back and with yesterday's leading four riders all more than a minute behind, the stage win was enough to secure Robbins the overall.
After the cancellation of the Cadence Road Race due to poor weather, the tour became the opener for the junior season and for the first year juniors it was certainly a baptism of fire, a two-day stage race around a Chew Valley Lake circuit followed by draining day climbing in the Mendips.
Although Hannah Barnes (MG Maxifuel) took first place in the final stage of the City of Perth GP on Sunday morning, it wasn't enough to secure overall victory in the BC Women's National Series race.
That went to Anna Ewing, riding for Breast Cancer Care. After winning stage one, Ewing occupied third place on the podium in stage two and in the final round finished second in a sprint for the line.
And in event five of the SERRL Summer Series at Bethersden, Kent, Activ RT's Alex Paton made a break 14 miles from the end to take maximum points.
Thank you for reading 20 articles this month* Join now for unlimited access
Enjoy your first month for just £1 / $1 / €1
*Read 5 free articles per month without a subscription
Join now for unlimited access
Try first month for just £1 / $1 / €1