CAMPAGNOLO SHAMAL ULTRA TI WHEELS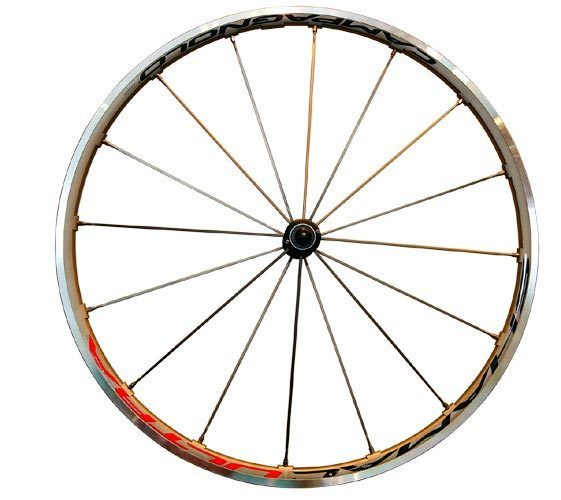 Joining the Gold Shamal Ultra at the top of the Campagnolo aluminium wheel range is a rather more subtle titanium colour for the 2008 season.
Retaining exactly the same technical characteristics as the gold-coloured 2007 model, the new colour is bound to attract those that were put off by the other rather garish offering. Designed as an all-round road wheel, in homage to the original deep-section Shamal of the mid-90s, the Shamal Ultra saves weight but retains strength where it is most likely to be needed.
Although it differs from the original Shamal by having only 26mm and 30mm deep rims front and rear, Campagnolo has concentrated on handling rather than aerodynamics in this incarnation.
Available for high-pressure tyres only. RRP £679.99
Contact Select Cycle Components 01949 829029 or visit www.campagnolo.com