Castelli takes over Giro d'Italia leaders' jerseys
Castelli will provide leaders' jerseys for the Giro for the next four years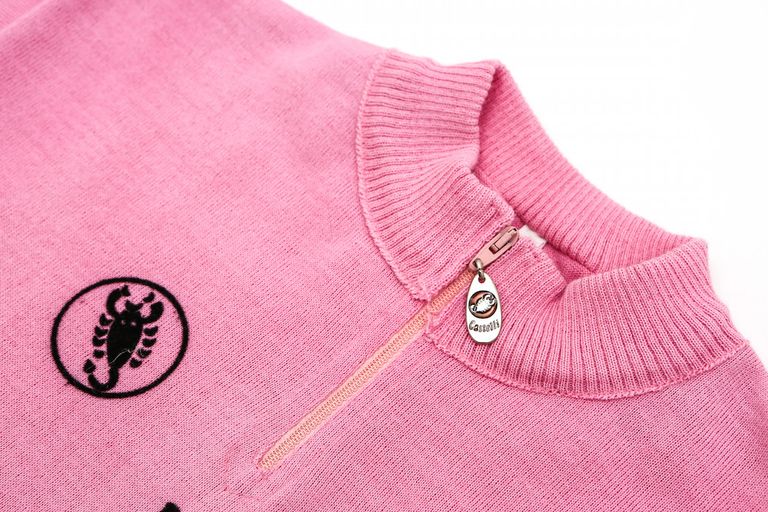 Castelli has announced that it will be providing the leaders' jerseys for the Giro d'Italia for the next four years, from 2018 to 2021, in agreement with the race's organiser RCS Sport.
"It's a real pleasure to announce the return of the prestigious international brand Castelli to the Giro d'Italia family. This historic company will once again produce the Giro leader's jerseys after our successful experience together in the 1980s and 90s. We are certain that this will be an important and worthwhile partnership for both companies, for marketing and in terms of return on investment," said Matteo Mursia, RCS Sport Commercial Director.
There are four jerseys for the main Giro classifications: as well as the famous pink maglia rosa, there's also the reddish maglia ciclamino for the sprint leader, the blue magia azzura for the king of the mountains and the white maglia bianca for the best young rider.
For longer than anyone can remember – well, since 1993 actually – Santini has been the provider of the leaders' jerseys for the Giro d'Italia. But prior to that, Castelli was the major brand providing the leaders' jerseys in the 1980s and 1990s, with Miguel Indurain being the last rider to sport a Castelli-made maglia rosa when he rode into Milan in 1992.
Santini is still providing jerseys for the Vuelta a Espana though, with Chris Froome and others sporting the SMS Santini logo as they make their way through Spain. And the Tour de France has its jerseys provided by Le Coq Sportif, another brand which was supplanted for a few years but has now returned.