Eddy Merckx reveals new TT bike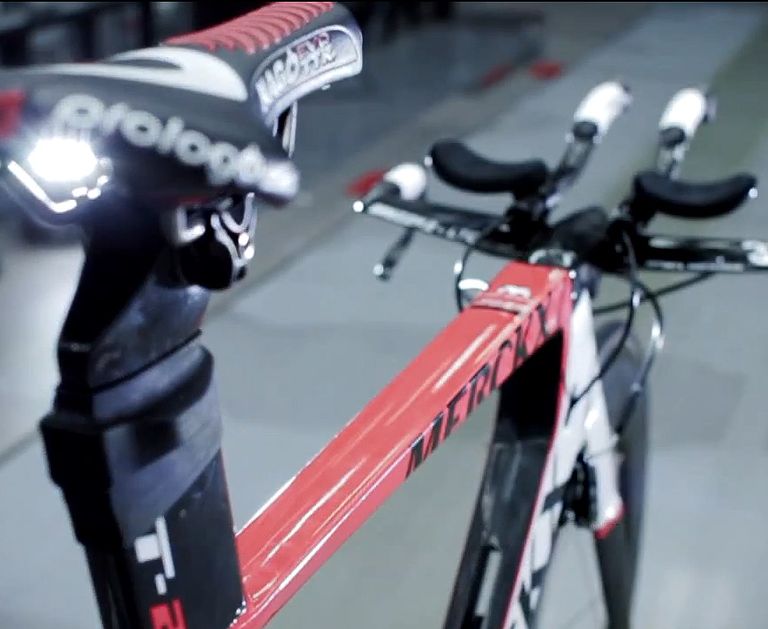 Bike designers at Eddy Merckx have teamed up with Toyota Motorsport in Cologne, Germany to develop a new time trial bike.
The ETT looks similar to BMC's Time Machine from the side, but the difference is in the down tube.
The engineers have designed the frame with slots in the down tube to take advantage of the Venturi Effect that rotates the air as it comes off a surface, thus reducing drag.
This phenomena is well documented in other fields that use aerodynamics, although most of those deal with far greater speeds.
The bike is not currently listed in the company's 2012 range so is not expected to be available for some time. Having lost the Quick Step sponsorship deal to Specialized, Merckx now provides bikes for the pro continental Topsport Vlaanderen team.