Move over Monopoly: introducing Rapha's first ever board game
Race for Peace board game available as an add-on to the new Peace Race jersey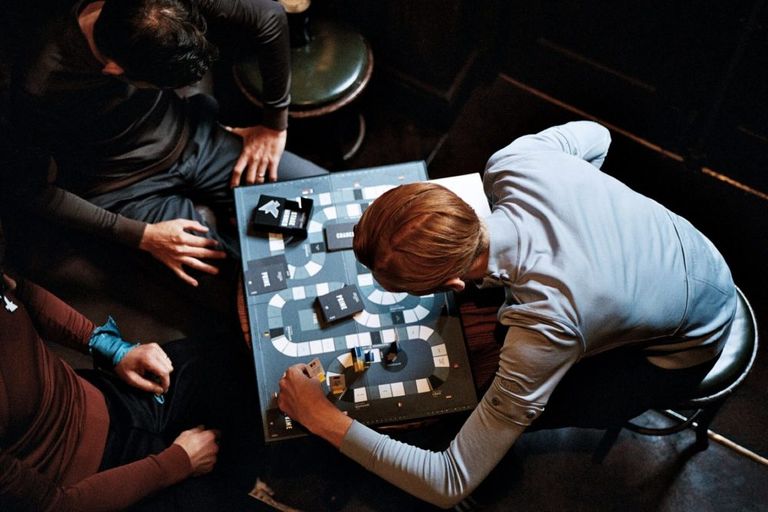 If your weekends are spent cycling around in black and white looking tired, before retiring to an edgy east London cafe to ironically play board games, then you now have an opportunity to combine those two pastimes with Rapha's new board game.
>>> Inside Rapha: is it just branding or a British success story?
The Race for Peace board game is a homage to the 1952 edition of the Peace Race (won by British rider Ian Steel), a stage race that took place on the other side of the Iron Curtain with 12 stages between Warsaw and Prague.
Conceived by Herbie Sykes, author of The Race Against the Stasi which chronicles the history of the race, and developed by designed Andy Edwards, the game challenges players to compete as national team riders trying to win the yellow jersey of the best individual rider and the blue jersey of the best team on a board designed on the basis of Soviet-era board games.>>> Rapha releases reflective versions of its Climber's shoes
The bad news for non-cyclists is that the limited edition game is only available as an add-on to the Peace Race jersey and arm warmers, which are made from merino wool and available in four different colours for £150. Once you've bought those, the game can be bought for £45.