This clever little device will convert any bike to wireless shifting (video)
XShifter is a brand new system that lets you transform your mechanical groupset into wireless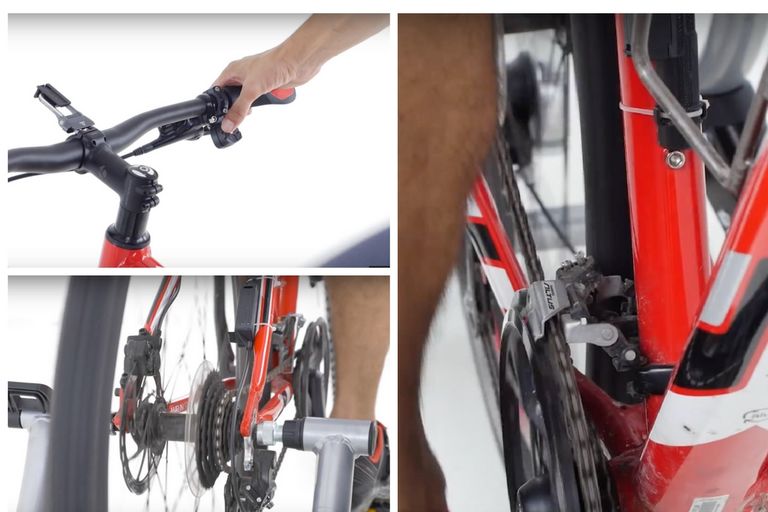 If you dream of having wireless shifting on your bike, but don't fancy shelling out thousands of pounds on SRAM Red eTap or FSA WE groupsets, then we're sure you're going to want to take a look at this clever little device that can convert any bike to wireless.
>>> New Campagnolo groupset could come with wireless shifting
XShifter, which is the work of former SRAM engineer Paul Gallagher, is a wireless shifter that allows you to keep the existing mechanical derailleurs on your bike, and have them controlled by small motors that are wirelessly connected to the shifting unit that sits on the handlebars. These two motors are attached to the seatstay and the seat tube, and move the derailleurs using short lengths of cable (ok, so it's not complete wireless).
Watch: buyer's guide to road bike groupsets
According to Gallagher, this system has a number of benefits over keeping a normal mechanical set up. Firstly the shifting is better as the motor has more power than cable-actuated shifting, second it is lighter than mechanical systems, and finally it is easier to adjust, with small adjustments to the derailleur alignment being made with an iPhone app.
>>> Buy now: complete groupsets at Wiggle from £259.99
More details can be found on the company's website, but as you can probably tell from the pictures, XShifter is still in the prototype stage, so it will be searching for crowdfunding on Kickstarter later in September to make the project a reality.