Q&A: How to battle high blood pressure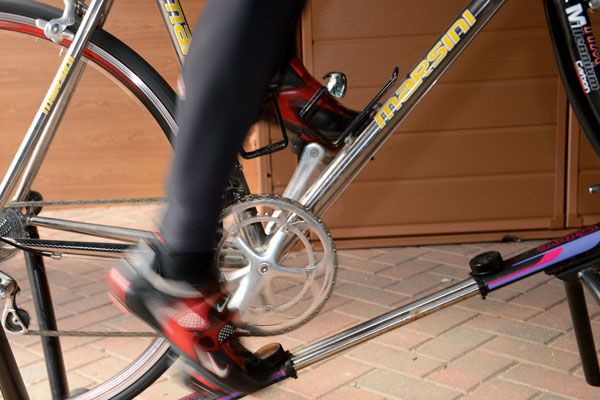 I'm 45 years old, 5ft 8in/ 77kg and I've been cycling for about four years. Recently I started high intensity interval training (HIIT) on a turbo bike - my resting heart rate has dropped and I have been getting my heart rate up to 95 per cent max for short training periods. However, my blood pressure was measured recently and was high (150/100) but my ECG was normal. In your opinion is there any reason why I shouldn't continue HIIT?

Regards, Allan Walker
Hi Allan, although steady-state low or moderate intensity exercise is traditionally recommended for prevention and treatment of high blood pressure (hypertension), several recent studies have shown that HIIT is superior for improving cardiorespiratory fitness and arterial stiffness in hypertensive subjects.
This suggests that HIIT may actually be more effective for controlling hypertension, so there's no reason why you should not continue training this way, providing you have regular medical check-ups to monitor your blood pressure.
Big HIIT: intervals are beneficial for hypertension
However, it's very important to consider that training at higher intensities will require a longer recovery period than less intense sessions. Riders can often find they become 'overtrained' when attempting a large volume of high-intensity training and therefore you should ensure that you factor in both adequate rest days and active recovery.
HIIT can be a very effective training method for riders who already have reasonable aerobic fitness, but your muscular fitness is equally important. Therefore HIIT will always be more beneficial after a few weeks of high volume/low intensity steady state training to prepare your muscles in a cycling-specific manner.
Rob Mortlock is a BC level 3 coach
Have you got a training question?
If so send your training plan to: robert_hicks@ipcmedia.com


This article was first published in the August 29 issue of Cycling Weekly. Read Cycling Weekly magazine on the day of release where ever you are in the world International digital edition, UK digital edition. And if you like us, rate us!