Belgian cyclocross coach commits suicide after junior rider tests positive
17-year-old Fabio Verberckmoes tested positive after a race in December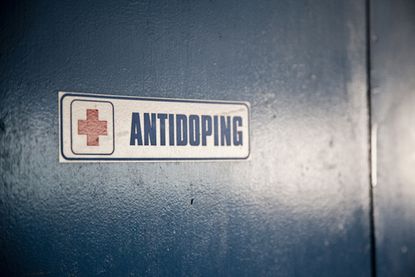 A Belgian cyclocross coach has committed suicide after one of his young riders tested positive for a banned substance.
The coach, referred to only as Eddie V., was found dead on Wednesday, the day after 17-year-old Fabio Verberckmoes, who he coached, was informed the he had tested positive for a banned substance.
Verberckmoes's positive sample was taken after a race in Oleye, near Liège, on December 18, just a couple of weeks after his family say he started working with a new coach.
>>> Former pro who injected 17-year-old son with steroids given lifetime ban
"Three days before the race in Oleye, where Fabio was caught, the coach came to pick him up at home, in order to prepare him with a first 'vitamin injection'," Fabio's father Philippe Verberckmoes told Het Laatste Nieuws.
"I asked him if it was allowed but he dismissed my concerns. 'No fear, Phil. I've done this so many times,' he said, while Fabio got into his car."
Verberckmoes has been fired by his Cycling.be-Alphamotorhomes team, and could face a maximum ban of four years.
Thank you for reading 20 articles this month* Join now for unlimited access
Enjoy your first month for just £1 / $1 / €1
*Read 5 free articles per month without a subscription
Join now for unlimited access
Try first month for just £1 / $1 / €1