Brian Cookson hopes to expand track cycling schedule for Tokyo 2020 Olympics
UCI president Brian Cookson is pushing to expand the track cycling programme at the Tokyo 2020 Olympics, insisting the discipline is growing in popularity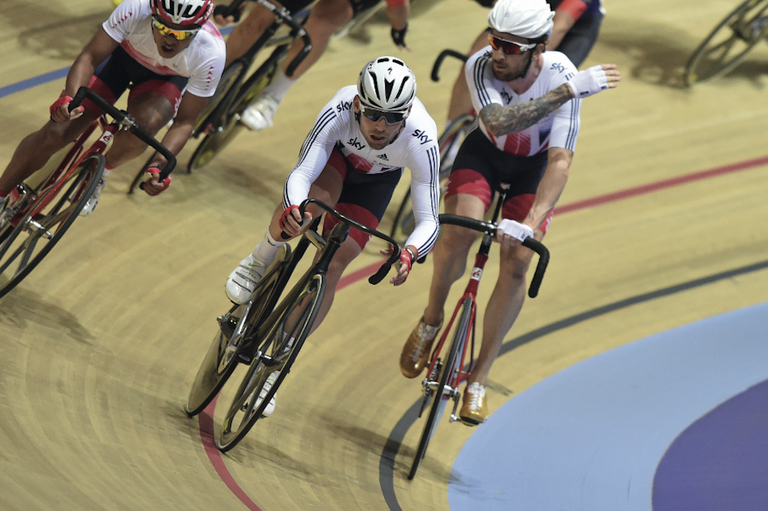 The Madison and points race could be added to the track cycling schedule for the Tokyo 2020 Olympics after UCI president Brian Cookson suggested he is looking to expand the number of races on offer.
Currently, both men and women compete in the individual sprint, keirin, team sprint, team pursuit and omnium, with only the last two offering an opportunity for endurance athletes.
The programme was reduced before Beijing 2008 and then adjusted again in 2012 to ensure gender equality, but now Cookson hopes to add more races to increase the number of medal opportunities for all the riders and countries participating.
"We're looking at the possibility of adapting the programme after Rio 2016 and we will discuss with the IOC (International Olympic Committee) and Tokyo 2020 what changes we might make," Cookson told insidethegames.biz.
"I would very much like to see the track programme defended and expanded, if possible. I think previous administrations at the UCI gave out signals that track racing was in decline.
"What is clear to me is that its not in decline at all. It is growing strongly and we are putting a lot of effort into developing track racing."
>>> Tokyo 2020 Olympic track cycling to be staged 120km away from capital
Events like the Madison and points race proved popular with crowds at the World Championships in London back in March - maybe because British athletes won gold medals - and adding them in wouldn't necessarily lead to an increase in the number of athletes in a squad.
And Cookson says that after the UCI accepted a move out of Tokyo for the 2020 track cycling events he's going to push for a reform as a compromise.
"I've given out a message that we agreed to compromises in Tokyo in moving-out to Izu," he said.
"It's clear that one of the things we'd like to see is a modest expansion of the track programme."