Tokyo 2020 Olympic track cycling to be staged 120km away from capital
The Izu Velodrome, 120km south west of Tokyo, will play host to track cycling and mountain biking at the 2020 Olympics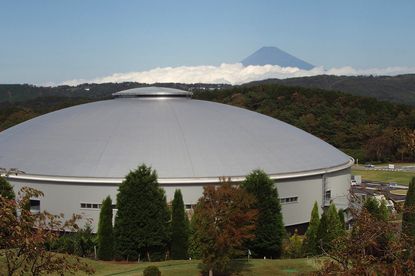 Track cycling at the 2020 Tokyo Olympics will take place at the Izu Velodrome, 120km away from Japan's capital as organisers look to cut costs.
The International Olympic Committee (IOC) agreed to the venue move after a saving of $100m was identified, bringing the savings from proposed venue changes to $1.8bn, according to Associated Press.
Instead of being based in Tokyo, track cyclists and mountain bikers will compete 120km, two hours south west of the city.
"The athlete experience will be guaranteed, as all athletes and team officials whose events will be at Izu will have the option to stay in the main Athletes village before and after their competition," the IOC said. "During the competitions, they will stay at a satellite village located close to the event venues."
The road race and time trials will still take place in Tokyo, starting and finishing at the Imperial Palace Gardens, with less infrastructure required to stage them.
UCI president Brian Cookson called the decision to move track cycling and cut costs a "win-win for the Olympic family".
"I am pleased that cycling is helping to lead the way in embracing the IOC's Agenda 2020," he said. "This is not just in terms of our commitment to use existing venues, but also to work alongside the Organising Committee, Japanese Cycling Federation and city authorities to drive a real legacy of increased participation in cycling and in Japan hosting a number of major UCI events over the longer term.
"I'm convinced that this type of partnership approach, underpinned by a longer term vision, can achieve a win-win for the Olympic Family, Host Cities and International Federations such as the UCI."
Thank you for reading 20 articles this month* Join now for unlimited access
Enjoy your first month for just £1 / $1 / €1
*Read 5 free articles per month without a subscription
Join now for unlimited access
Try first month for just £1 / $1 / €1