Double time trial win for Atkins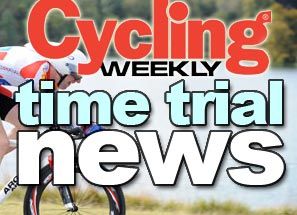 National 25-mile time trial champs report>>
It was a double-winning weekend for Gavin Atkins as he took top spot in both the Bedfordshire Road CC 10 on Saturday and the Reading CC 50 the following day.
The Hemel Hempstead CC rider scorched through the 10-mile event in Brogborough, Bedfordshire in 20:33, 21 seconds quicker than second-placed Jason Gurney (Twenty 3C) while Luke Clarke of Team Milton Keynes finished third.
Then on Sunday, 38-year-old Atkins went on to take victory in Reading CC's 50, held at Bentley in Hampshire as he clocked a time of 1:49:20.
Atkins was the clear winner on the day with his closest competitor, Tejvan Pettinger (Sri Chinmoy CC), recording 1:51:12. James Lowden of Lewes Wanderers rounded off the top three.
While the senior National 25-Mile Championship took place in North Yorkshire last weekend, the Veterans TTA also staged their title race over the same distance in Cambridgeshire.
Kevin Tye (Datateam Allstars) proved best with a plus on age standard of 18-13, the 51-year-old being best on actual fastest time as well with 49-54.
Runner-up was 75-year-old Derek Stewart (Deeside Thistle CC) who clocked 58-26 for an age standard of +16-44.
Butley in Suffolk was host to the Plomesgate CC 25 on Saturday with Team Pedal Revolution's Mark Arnold putting in the fastest time.
His 57:55 meant that he was almost two minutes faster than Ipswich BC's Antony Birt. Birt's team mate and veteran rider, Angus Jardine, came in third, 58 seconds down.
Michael Ellerton narrowly prevailed in the Lancaster CC open 10-mile time trial on Saturday to grab a win for Team Swift.
Cleveley CC's Michael Smith was just one second slower as he put in a time of 20.37 to just miss out on victory. Robbin Brennan of Preston CC completed the podium.
Saturday saw another win for Team Swift as Alastair Wareham was quickest round the circuit at the 10-mile TT in Upper Cumberworth, West Yorkshire - an event hosted by Holme Valley Wheelers.
Wareham's time of 22:12 proved to be enough for top spot with Pedalsport CC veteran Blair Buss coming closest, coming in bang on 24 minutes. Lady rider, Laura Trott of Matrix Fitness-Prendas was third with a time of 24:34.
In South Yorkshire, the Langsett Cycles trio of Rob Townsend, Danny Lowthorpe and Richard Teare secured victory in the Stocksbridge CC three-up, staged over a 25 miles at Hatfield Woodhouse on Saturday.
The team clocked 53min 32sec to win the event by two and a half minutes from the promoting club's trio of Andy Whitehead, Ben Harvey and Stewart Smith who clocked 56-05.
St Budeuax CC's 16-mile TT in Kelly Bray, Cornwall, resulted in Rob Scott of The Bike Cellar putting down the best time.
His average speed of 25.8mph helped him to a time of 36-15, 13 seconds faster than Dean Robson (Bath CC). Steve Kirby of Plymouth Corinthian CC was third with a 37-47.
Related links
National 25-mile time trial report
2012 National 25-mile time trial champs photo gallery by Andy Jones
Storms wins Waller Pain hill-climb
Thank you for reading 20 articles this month* Join now for unlimited access
Enjoy your first month for just £1 / $1 / €1
*Read 5 free articles per month without a subscription
Join now for unlimited access
Try first month for just £1 / $1 / €1