On-bike cameras set to capture Giro d'Italia action
On-bike cameras are set to be used on eight stages of the Giro d'Italia, with footage to be broadcast on live TV broadcasts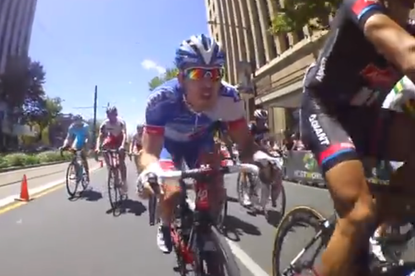 On-bike cameras will feature on eight key stages of the Giro d'Italia this year in a partnership between RCS Sport and Velon.
Footage will be recorded on the team time trial on stage one, the sprint stage on stage two, the hills stages 4, 9, 12 and 15, while the mountains feature in stages 16 and 20, with the Queen Stage and the Colle delle Finistre.
The footage will be shown during Giro TV coverage as well as online and on social media. Those teams signed up to Velon - two thirds of the WorldTour teams – will be able to show the images on their various media channels as well.
RCS Sport's Giro d'Italia director, Mauro Vegni, said: "It has always been important for us to bring fans close to the action and new technologies are making it possible to bring them into the peloton and show the Giro d'Italia, the hardest race in the world's most beautiful place, in a whole new perspective to fans all around the world."
We've seen a host of on-bike footage from races around the world this spring, including Jeremy Roy's incredible ability to record crashes at the Tour Down Under.
Thank you for reading 20 articles this month* Join now for unlimited access
Enjoy your first month for just £1 / $1 / €1
*Read 5 free articles per month without a subscription
Join now for unlimited access
Try first month for just £1 / $1 / €1