What is Velon, and what will it do?
New professional cycling organisation Velon revealed itself to the world on Tuesday, here we pose a few questions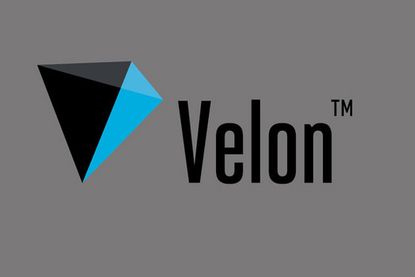 Eleven of the world's top professional cycling teams simultaneously revealed on Tuesday that they are members of a new organisation called Velon, with the tagline 'make cycling better'.
Velon announced a remit that it would create greater stability within the sport by providing more commercial and marketing opportunities. The exact details of how this will be done remain vague, and the organisation already received questions and criticism in its first 24 hours in the public eye.
So, what is Velon?
The name and logo give little away. It could just as well be a delivery company or a petrochemical multinational as one dealing with professional cycling. The organisation's website says its aim is: "to create a new economic future for the sport and bring fans closer to the riders, races and teams - by working together and in partnership with others." You can watch the official Velon launch video here:
https://www.youtube.com/watch?v=bATdZkyFnfs
Isn't that the job of the UCI?
There does seem to be some crossover between what the sport's governing body, the Union Cycliste Internationale (UCI), should be doing and what Velon says it hopes to do. Velon has said that it has the UCI's support, and the two organisations will have to work together if either is to make any progress. One rather simplistic view is that Velon has the interest of the teams and riders at the top of its agenda, and the UCI has the interest of the sport at its heart. The two elements are, of course, intertwined.
Who's involved?
Not all of the 17 WorldTour-level teams have signed up. The 11 involved are: Belkin, BMC, Cannondale-Garmin, Lampre-Merida, Lotto-Belisol, Omega Pharma-QuickStep, Orica-GreenEdge, Giant-Shimano, Sky, Tinkoff-Saxo and Trek Factory Racing. The six that are not are: Ag2r La Mondiale, Astana, Europcar, FDJ.fr, Katusha and Movistar. What this means is that Velon currently only represents two thirds of the opinion of the WorldTour peloton - does that mean the remaining third will be left out, or have to shoulder someone else's decisions?
Velon has also been keen to point out that it will not conflict with the existing group representing riders and teams, the Association International des Groupes Cyclistes Professionels (AIGCP). Then there's also the Movement for Credible Cycling (MPCC), which is another voluntary organisation for professional cycling teams, but one which focuses on anti-doping.
What is Velon going to do?
Cycling already has a reputation as being a highly accessible sport. You can turn up at a race of the highest level and see riders warming up and then watch them at the roadside, free of charge. The Tour de France is the world's biggest sporting event in terms of spectators watching it first-hand.
However, this is hard to translate into money. And certainly, very little of that money finds its way into the hands of the teams and riders that provide that entertainment. This puts a burden on team's sponsors to pretty much solely to support squads - it is hard to calculate the commercial worth for sponsors. You could say this is the same for other team sports, but at least they generate revenue from ticket sales in their venues and some have a share from TV rights.
This pressure on finances in cycling means that there is often a high turnover of sponsors, particularly as the valuable media exposure of sponsors is so often in the hands of third parties, which does not create long-term stability. We've already seen several teams fold in the past decade due to lack of sponsorship.
How can Velon generate money for teams?
One of the widely-broadcast ideas on Velon's opening day was to provide footage from races via on-bike cameras to create more involvement for fans. A camera mounted on a rider's bike provides an exciting insight into the peloton, and this year several clips were circulated by individual teams.
It is possible that cameras could transmit signals and be used in live broadcasts, perhaps along with rider data such as speed and power output. Broadcasters or organisers would pay for this footage from teams, generating revenue. Cameras are small enough, light enough and produce good enough quality images for this to be a reality.
On-bike cameras can't be Velon's only idea?
No, of course not. The organisation will seek to create commercial opportunities for its members, and possibly cycling as a whole. Former Liverpool football club director Graham Bartlett, who has also worked for Uefa and Nike, has been appointed CEO of the organisation, and he will bring his experience and ideas from the lucrative world of football into cycling.
There's also talk of altering the race calendar to produce a climax to the season, which currently hits a peak in mid-summer before largely petering out in the autumn. It's early days, and part of Velon's remit will be to create new opportunities.
Any problems with Velon's existence?
Aside from the potential conflict with existing rider groups and the UCI, there is also the chance of a divide forming between teams signed up to Velon or not. Already, Europcar team manager Jean-René Bernaudeau has said that he's against cycling creating a 'pro-style NBA league', which Velon was quick to dismiss.
As well as winning over the UCI, Velon will have to work to persuade the remaining teams and the larger race organisers that they can offer something. Tour de France organiser ASO has done very well without the existence of Velon up until now, and may not wish for someone else to tamper with its winning formula.
How can we find out more about Velon?
Velon has its own website and Twitter page, where more details should be revealed.
It's important that any organisation related to professional cycling is transparent given the sport's chequered history and accusations of secrecy, so expect frequent updates via social media.
11 WorldTour teams have formed Velon, a new organisation that hopes to bring more money into professional cycling
Thank you for reading 20 articles this month* Join now for unlimited access
Enjoy your first month for just £1 / $1 / €1
*Read 5 free articles per month without a subscription
Join now for unlimited access
Try first month for just £1 / $1 / €1