Jess Varnish dropped from British Cycling Olympic programme on 'performance grounds'
Track sprinter Jess Varnish is dropped from the British Cycling Olympic programme, but not because she criticised the coaches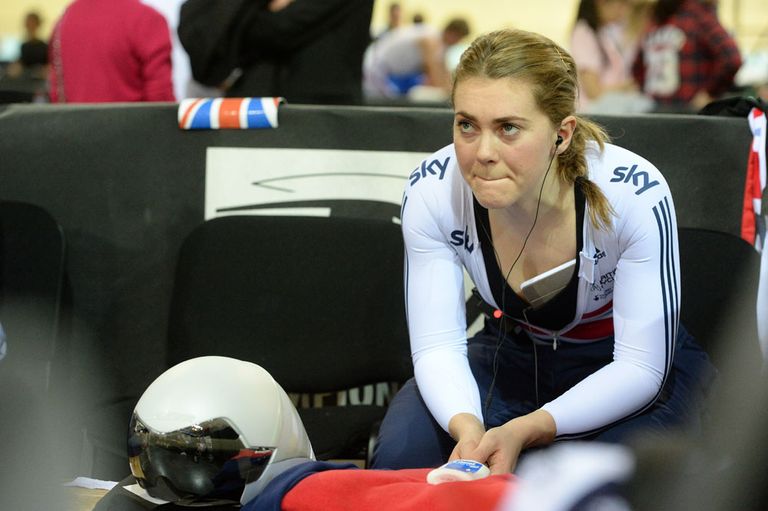 British Cycling insists Jess Varnish has been dropped from the Olympic programme based on her recent performances, not because of her scathing criticism of the coaches at the Track World Championships in March.
Having been part of the team sprint squad that failed to qualify for the Rio 2016 Olympics, Varnish gave a television interview criticising the selection policy for events over the qualifying period, saying there was "no real plan".
>>> GB women's team sprint squad fails to qualify for Rio
But BC's technical director Shane Sutton insists the 25-year-old has been dropped from the programme because her performances weren't up to the required level, saying she isn't in a position to win a medal at the August Games.
"Jess is 25," he told the Telegraph's Tom Cary. "She has been with us a long, long time. She qualified 17th in the match sprint [in London] so her chances of medalling in Rio were very very slim if not none. And she hasn't gone as quick as she went three years ago.
"So the trajectory has been that way [down] not that way [up]. There is no point carrying on and wasting UK Sport's money on someone who is not going to medal going forward."
Sutton also said that Varnish wasn't just dropped from the programme out of the blue, but that her contract "was up for renewal and we didn't renew it".
>>> 'Team sprint women have not been good enough,' says Shane Sutton after Jess Varnish criticism
Varnish's departure now opens the door for former heptathlete Katy Marchant to take the second sprint place in Rio, joining Becky James - who was absent for much of the team sprint qualifying campaign.
Marchant won four titles at the track National Championships in 2015, but Sutton said she was not guaranteed selection for the Olympics.
"If we believe she can do well there then we will take her," he said. "If not then we won't actually take up the option of that second spot."