Armitstead: 'Nicole is a fantastic bike rider'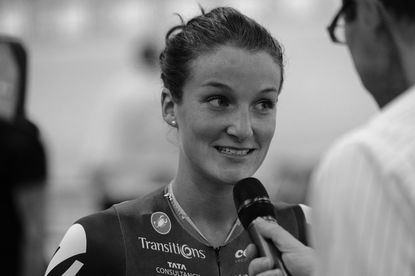 Lizzie Armitstead has said
that her recent comments about Great Britain team-mate Nicole Cooke's performance at the 2011 world championships were 'blown out of all proportion'.
During an interview conducted for Cycling Weekly's sister magazine Cycle Sport last month, Armitstead had said that Cooke had ridden the 2011 road race world championship "for herself" and that Armitstead had "never seen her work for a team-mate". The comments were picked up by mainstream media.
"I got a few headlines the other day for my comments about Nicole Cooke and me at the world championships," Armitstead said in her Evening Standard column. "You say one thing over a cup of tea and it gets blown out of all proportion!"
"It's been made out to be quite a big deal but Nicole is a fantastic bike rider and she deserves to be a team leader when she's on her best form. We're just working to have the best team possible to go for gold at next year's Games - everyone wants that."
Armitstead has withdrawn from the London 2012 track team to concentrate on contesting the road race for Great Britain. Cooke enters the road race as defending champion, having won gold in the event in the 2008 Beijing Games.
Related links
Infighting threatens British women's Olympic hopes
Thank you for reading 20 articles this month* Join now for unlimited access
Enjoy your first month for just £1 / $1 / €1
*Read 5 free articles per month without a subscription
Join now for unlimited access
Try first month for just £1 / $1 / €1