Cote de Cray: 10 Greatest Tour Cycling Climbs in Yorkshire
Although the Côte de Cray is the 'easy' route out of Wharfdale into Wensleydale, it's still no walk in the park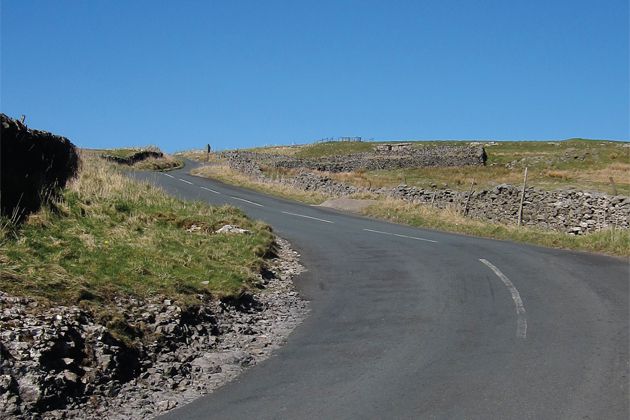 (Image credit: Simon Warren)
By Simon Warren
Stage one | 68km | Buckden | Rating: 5/10
Although the Côte de Cray is the 'easy' route out of Wharfdale into Wensleydale, it's still no walk in the park — it's just that its neighbours are giants.
To the left is the dreaded Fleet Moss and to the right is the almighty Park Rash; alas neither would be suitable for the modern Tour caravan so it does make sense that this was the route chosen.
The road begins to rise steadily almost from Kettlewell, way down the valley but it's not until you've passed through Buckden that things start to get interesting.
Once the route begins to head north-east the slope begins to bite and by the time you reach the White Lion Inn in Cray the gradient is a substantial 15% between the houses.
There follows a brief hiatus in the ascent before it rears up again to climb hard into two tight bends, first right and then left, this one much steeper, close to 20% at the apex.
From here the climb snakes between the drystone walls and continues hard all the way to the top.
Factfile
Where Start the climb as you leave Buckden heading north on the B6160 up through Cray.
Grid ref SD 945 801 (OS98)
Length 2900m
Height gain 185m
Approx climb time 11mins