Dimension Data provide update on Mark Cavendish's condition as he recovers from glandular fever
South African team "not thinking about" prospect of Cavendish not riding the Tour de France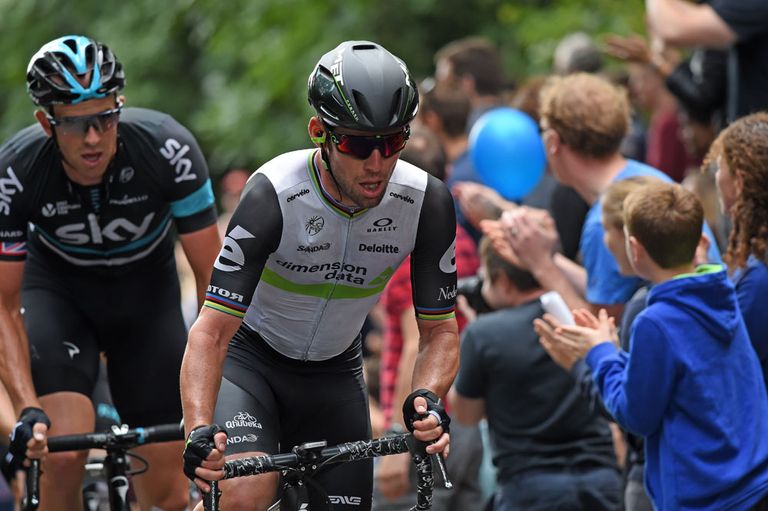 (Image credit: Andy Jones)
>>> Mark Cavendish still in doubt for Tour de France, but team 'hopeful' he can recover in time
"Every day, he does a questionnaire indicating how he slept, how he feels, whether he is tired, and each time he has to indicate on a scale what his feelings are with each of those questions. He also receives regular blood tests to check his values."
On the prospect of Cavendish missing the Tour, Aldag said that this was not something that the team was contemplating at the moment.
"If he is well trained, that would be a good thing, but of course, as a rider you will get confidence if you can win."
The Manxman has been a doubt for the Tour de France since he was diagnosed with glandular fever in early April, and Aldag said that he was still unsure if Cavendish would be well enough to race in July.
"He has to be very careful about training, not training too much. It's small steps - after each training session we see how he feels," Aldag explained.
"No Tour? We are not thinking about that for the time being, and if that were the case then you would have to accept that as a team we would have to approach the Tour in a different way."
Watch: Tour de France 2017 essential guide
In 2016 Cavendish rode the Tour of California and the Tour de Slovénie in preparation for winning four stages at the Tour de France, and although he has already missed the former, Aldag hinted that Cavendish could possibly return at the Slovenian race.
Dimension Data sports director Rolf Aldag has provided an update on the condition of star sprinter Mark Cavendish as he recovers from glandular fever.
"We do not want to put a date on his return," Aldag told Belgian newspaper Het Nieuwsblad.
"We are not putting pressure on him. If we do we might hurry things and that would not help his recovery. The most important thing now is his health."
After a few weeks of complete rest, Cavendish is now back riding his bike, albeit cautiously to avoid over-exerting himself.
The Tour of Slovenia may be an option," Aldag continued. "He does not necessarily have to do a lot of racing before the Tour.