Who has spent the most days in the yellow jersey in Tour de France history?
Chris Froome sits fifth in the list of riders with the most number of days in yellow at the Tour de France, and he has a long way to go to reach the top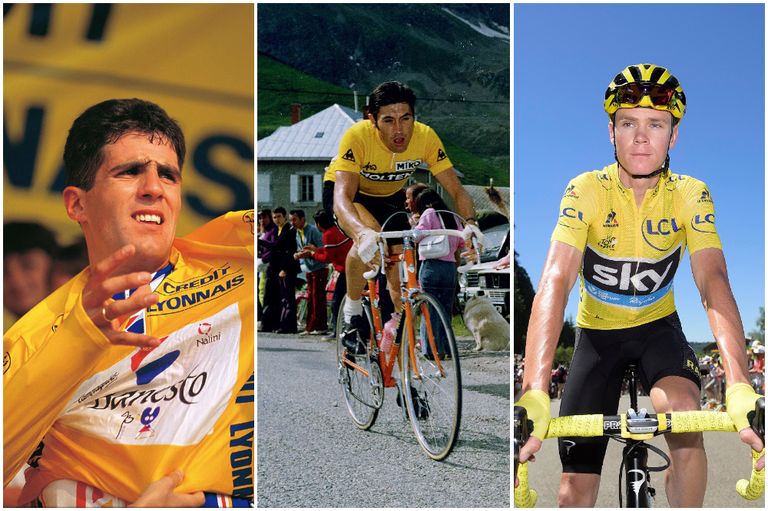 Chris Froome has been making strides up the yellow jersey leaderboard in the 2016 Tour de France, but he now finds himself facing a huge challenge to breach the top four.
As of the end of stage 17 of the 2016 Tour, Chris Froome had worn the yellow jersey for a total of 40 days in his career, overtaking the likes of Antonin Magne, Nicolas Frantz and Philippe Thys in the leaderboard this year.
It won't be a walk in the park for Froome to move further up the board, though. Should he win the Tour for the third time in Paris this year he would take his tally to 44 days, still six shy of Jacques Anquetil, who won the Tour five times between 1957 and 1964.
It's an even bigger step up to overhaul Miguel Indurain, who also won five times but wore yellow for a total of 60 days. Should Froome dominate next year's race from the first week he could just about draw level with Big Mig's achievement.
But then the gap between Indurain and Bernard Hinault in second place is 15 days - pretty much another Tour win away. And the gap between Hinault and Eddy Merckx in first place is surely insurmountable, with the legendary Belgian spending 96 days in yellow over the course of six Tours - five of which he won.
Even Lance Armstrong, who won seven times before his titles were stripped, 'only' wore the yellow jersey for 83 days, showing just how dominant Merckx was in his career.
Fabian Cancellara holds the record for spending the most days in yellow - 29 - without ever winning the Tour de France, having led the race in six different years.
The fewest number of days in yellow by Tour winners stands at two, accomplished by Jean Robic, Jan Janssen and Charly Gaul.
Most days in the yellow jersey
96 - Eddy Merckx (1969-72, 1974-75)
75 - Bernard Hinault (1978-82, 1984-86)
60 - Miguel Indurain (1991-95)
50 - Jacques Anquetil (1957, 1961-64)
40 - Chris Froome (2013, 2015, 2016 to stage 17)