Tour de France: School closures cause upset in Cambridge
Criticism from parents of children at 37 Cambridge schools that are due to close when the Tour de France comes to town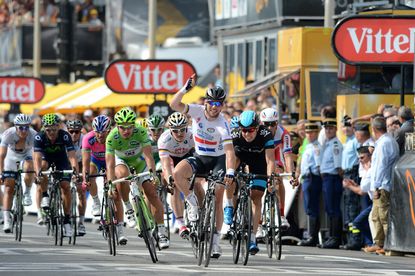 Parents of children attending 37 schools in and around Cambridge that will close when the Tour de France visits in July have criticised the move.
School closures were announced due to expected travel difficulties for staff and pupils when stage three of the Tour starts in Cambridge and winds its way down to London as part of the race's British Grand Depart.
According to Cambridge News, 30 state primary schools and seven secondary schools will close their doors on Monday July 7. Cambridge's Addenbrookes hospital has also banned visitors until after 3pm, when roads in the area will start to reopen.
Graham Hughes, Cambridgeshire County Council's executive director for economy and transport told Cambridge News: "We have also heard from a number of schools and academies which have been looking at the implications of the transport disruption and have been deciding whether they will open or close.
"These decisions are never easy but in taking them the headteachers have considered what they feel will be the impact of the race on their schools."
Thank you for reading 5 articles this month* Join now for unlimited access
Enjoy your first month for just £1 / $1 / €1
*Read 5 free articles per month without a subscription
Join now for unlimited access
Try first month for just £1 / $1 / €1