Tour de France will visit Mont Ventoux in 2016, reports suggest
Belgian newspaper Het Nieuwsblad reports that the Tour de France will visit Mont Ventoux for the first time since 2013 next year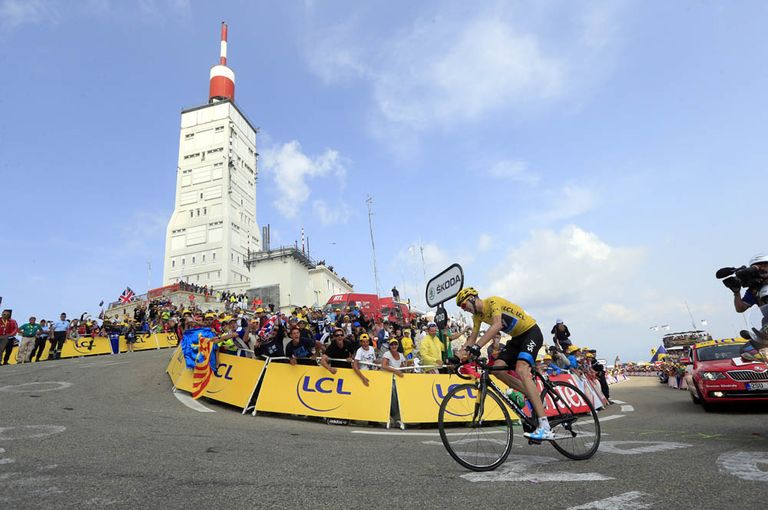 (Image credit: Watson)
Mont Ventoux will feature in the Tour de France for the first time in three years in 2016, according to a report in Belgian newspaper Het Nieuwsblad.
The Bald Mountain last appeared on a Tour de France route on 2013, when Chris Froome beat Nairo Quintana to the top by 29 seconds on stage 15.
Het Nieuwsblad suggests the stage will start in Draguignan - a town between Nice and Marseille - and end 180km later atop the Beast of Provence.
The mountain first appeared on the Tour route in 1951 as riders made their way from Montpellier to Avignon, while the first summit finish came in 1958 with a 21.5km time trial up the slopes.
Mont-Saint-Michel will host the Grand Depart on July 2, with the first three stages taking place in the Manche region before reportedly heading south.
If the route from Draguignan to Ventoux is to be believed then it would suggest that the riders will tackle the Alps first before heading to the Pyrenees - where the race will enter Andorra, with a stage finish, rest day, and stage start being held in the country.
Froome's win up Ventoux in 2013 sparked the doping allegations levelled at the Brit during his victorious performance at the 2015 Tour, with 'hacked' power data being used to claim he was not riding clean.