Tejay van Garderen to ride Vuelta a España
American Tejay van Garderen will join Samuel Sanchez at the Vuelta a España after abandoning the Tour de France early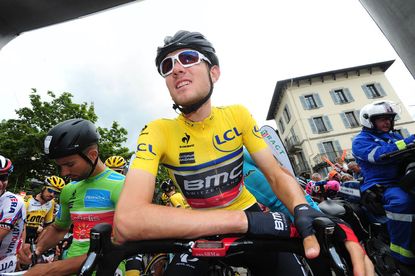 (Image credit: Watson)
Having abandoned the Tour de France on stage 17, Tejay van Garderen has turned his attentions to the Vuelta a España, starting on August 22.
It will be van Garderen's first appearance in the Spanish Grand Tour since 2010, where he finished 35th overall and sixth on stage four.
He was initially hesitant about racing in Spain because the race clashes with the USA Pro Challenge, a race he's won in the past two years, but has decided he needs to attempt the bigger race.
"After looking at the route and considering what happened at the Tour, all things just seemed to point in the direction that the Vuelta was the path to take," he said. "The more I have thought about it, the more excited I am about doing it. It is a great new challenge.
"This is 100 percent my decision. It would be nice to go out and try to win the USA Pro Challenge again. But after what happened at the Tour, I need to prove myself on a bigger scale."
Van Garderen will be joined by Samuel Sanchez, the five-time Vuelta stage winner, who raced alongside the American at the Tour and finished 12th overall.
"I think Samuel is going to be motivated to do his own GC there," van Garderen said. "I definitely do not have time to prepare for it the same way I did for the Tour de France, doing the reconnaissance, etc. But I am absolutely going to show up motivated. I am not going to give anything away."
Thank you for reading 20 articles this month* Join now for unlimited access
Enjoy your first month for just £1 / $1 / €1
*Read 5 free articles per month without a subscription
Join now for unlimited access
Try first month for just £1 / $1 / €1