Saturday: Silverstone circuit open for cyclists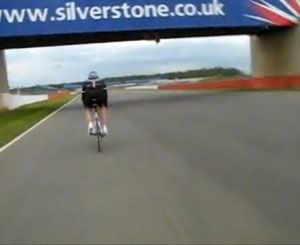 23rd June 2011 Words: Nick Rearden
The legendary Silverstone Grand Prix race track in Northamptonshire will be thrown open to cyclists for an hour on Saturday evening at 7pm.
Celebrating the start of National Motorsport Week on Saturday 25 June 2011, most of the day at Silverstone will be devoted to MGLive and the MG Car Club with live music, family friendly entertainment and a children's funfair.
But from 6pm, all cyclists will be able to gain free access to the event via the main entrance and from 7pm to 8pm, the noisy vehicles will give way to a free-for-all on bicycles to round off the day.
Apart from the obvious racers, organisers are keen to welcome family riders and also to join the MG Party that's going on as well.
Although there is no charge for entry, cyclists are encouraged to donate £2 per rider to Help For Heroes to support Armed Forces Weekend which also starts Saturday.
Details: www.silverstone.co.uk
Thank you for reading 20 articles this month* Join now for unlimited access
Enjoy your first month for just £1 / $1 / €1
*Read 5 free articles per month without a subscription
Join now for unlimited access
Try first month for just £1 / $1 / €1