UCI to take Landis to court over allegations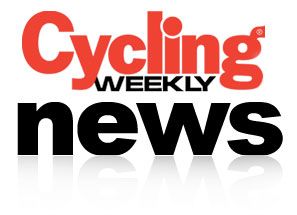 Cycling sport's governing body, the Union Cycliste Internationale (UCI), current president Pat McQuaid and former president Hein Verbruggen have initiated a court case against former US professional rider Floyd Landis.
Landis made several allegations involving the UCI, McQuaid and Verbruggen as part of comprehensive allegations regarding widespread doping within professional cycling in May 2010. The UCI has branded the allegations directed at them as 'unacceptable' and is seeking to 'defend the integrity of cycling' with its court action.
In a brief statement issued on Wednesday afternoon, the UCI said that the case has been lodged with the Swiss courts - the UCI is based in Aigle, Switzerland. The statement reads:
"The International Cycling Union (UCI), its current President, Mr Pat McQuaid, and one of its former Presidents, Mr Hein Verbruggen, have lodged a case in the Swiss courts against Mr Floyd Landis regarding repeated, serious attacks against their characters.
"By this step, made necessary by numerous unacceptable public statements by Mr Landis, the UCI is seeking to defend the integrity of the cycling movement as a whole against the accusations of a rider who, by breaching the Anti-doping Rules, caused cycling serious harm."
Landis won the 2006 Tour de France, but failed a test for abnormal levels of testosterone during the race. Subsequently, his 2006 Tour title was stripped and he was banned from competing for two years. Throughout, Landis claimed he did not dope and fought the case until finally losing his appeal with the Court of Arbitration for Sport in 2008.
Then, in 2010, Landis decided to admit that he used banned substances throughout his professional cycling career and implicated other riders, including former US Postal team-mate Lance Armstrong.
In addition to naming riders, Landis alleged that the UCI had accepted a payment from Armstrong and manager Johan Bruyneel to supress a positive dope test and said that the UCI "protected some riders and not others during the past 20 years. It was their way of manipulating and creating stars".
The UCI denied the allegations, but it later came to light that the UCI had received $100,000 from Armstrong, which it used to purchase anti-doping equipment.
A US federal investigation into Landis's allegations is on-going.
Related links
McQuaid confirms Armstrong donated $100,000 to UCI
Landis admits he doped and implicates others
Thank you for reading 20 articles this month* Join now for unlimited access
Enjoy your first month for just £1 / $1 / €1
*Read 5 free articles per month without a subscription
Join now for unlimited access
Try first month for just £1 / $1 / €1