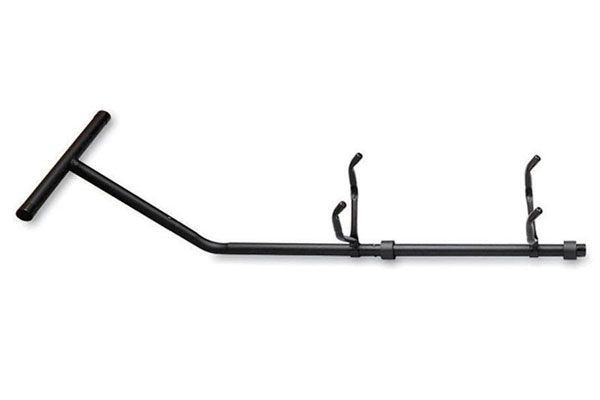 With the foot protruding over half a metre from the wall and the bikes suspended nearly as far out, you use as much space as if you were simply leaning two bikes against each other.
There's something initially ?quite unsettling and then ?(once you've seen that it works) very pleasing about the gravity-based system used by this rack.
It simply leans against a wall without any need for permanent fixings, ?and looks quite sculptural with bikes on it. If you buy two then you can put them back-to-back for twice the storage.
It's very straightforward to assemble and the healthy gauge of the tubing means that it has a good, sturdy ?feel to it. The soft rubber sleeves on the arms also promise to be gentle on your bikes' top tubes. The downside to the rack is that it takes up quite a bit of space.