Santini 365 Xtreme Breeze winter gloves review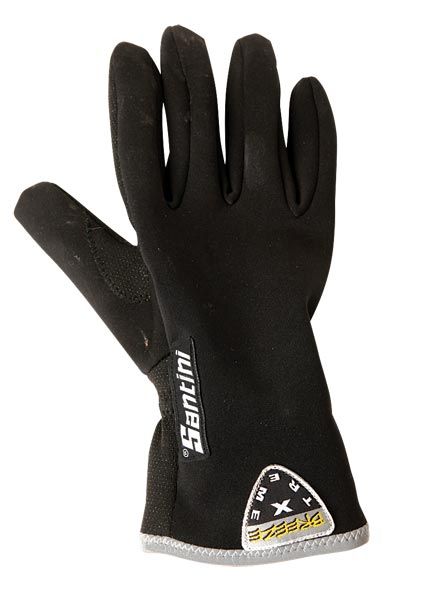 Thin and super-stretchy, these gloves allow you to maintain heat in sub-zero conditions, without losing the ability to brake or shift. Is that worth over £50 to you? It is to us - these are brilliant gloves Contact www.fisheroutdoor.com
For
+

Fantastic material

+

Thin, stretchy yet warm
There were a few design ideas and panel shapes that made us initially cautious of these Xtreme Breeze gloves but it made us realise Santini hadn't just copied someone else.
In reality it is the fabric that makes these apparently simple gloves shine.
Overall, they are thin compared to many Baltic-condition gloves but the triple layer fabric combines warmth and weatherproofing with minimal bulk while retaining an incredible stretch.