Best summer cycling gloves and mitts: a buyer's guide
If you're in the market for cycling mitts read our buyer's guide to find the best gloves for you
Included in this guide:
1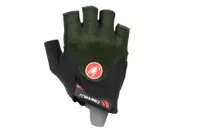 Castelli
Arenberg Gel 2 Gloves
2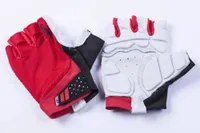 Giro
Monaco II Gel Cycling Mitts
3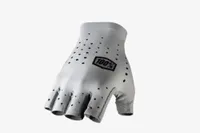 short
finger gloves
4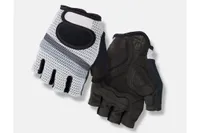 Giro
Siv glove
5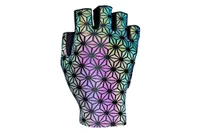 Supacaz
SuperG
6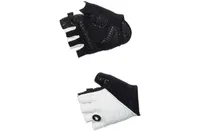 Assos
Summer Gloves S7
7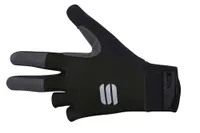 Sportful
Giara glove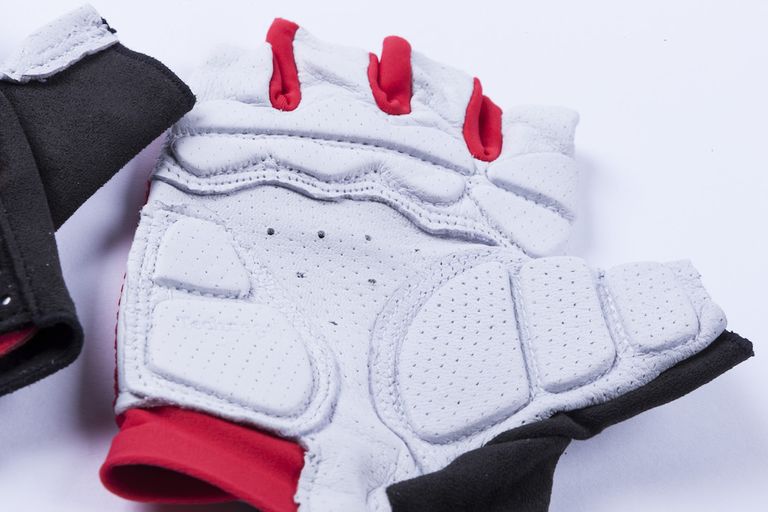 (Image credit: Cycling Studio)
By Hannah Bussey published
Wearing gloves while cycling isn't just an essential item of clothing for winter - its summer offerings are just as important.
The benefits may be less obvious, but the best summer cycling gloves - sometimes called mitts if they are fingerless - feature padded and textured palms, helping you to grip the bars better while providing cushioning.
Should you fall, mitts or gloves are also hugely useful for protecting your palms from cuts and abrasions.
As when buying a pair of the best winter cycling gloves, an ideal pair of summer cycling gloves will have a close and comfortable fit. Too tight, and they will dig in over longer rides and can potentially cause pins and needles if circulation is affected, too loose and you'll loose the benefit of the grip, and in the case of fingered gloves, find changing gear a challenge.
We've included more on what to look for when choosing the perfect pair of summer cycling gloves below, but first here's a few of our favourites.
Our pick of the best summer cycling mitts and gloves
With each product is a 'See more' or 'Best Deal' link. If you click on this then we may receive a small amount of money from the retailer when you purchase the item. This doesn't affect the amount you pay.
Castelli Arenberg Gel 2 Gloves
Best summer cycling gloves for rough roads
Specifications
Weight: 45g (claimed)
Colours : Five
Size : XS - XL
Reasons to buy
+Gel padding+Nose wipe+Breathable+Adjustable wrist+Mitts and long finger options available
Reasons to avoid
-Older model-Looks -Bulky
Named after the hardest section of pavé in the Paris-Roubaix Spring Classic road race, Castelli's Arenberg Gel 2 gloves are made for making keeping your hands as protected as possible.
Castelli say that these are the most heavily padded summer gloves that they offer, and feature Gel inserts on the palm, known as Castelli Damping System (CDS).
Also found on some of the brand's higher end ranges, the CDS is designed not only for comfort and greater control of the handlebars in tough terrain, but help prevent damaging the main padding on your hand (pronator teres muscle), which, when subjected to prolonged and excessive impact, can compress the median nerve, often know as the labourer's nerve.
There are long and short finger versions available, both use a mesh backing to help maximise breathability, and have a microsuede nose wipe on the thumb to prevent soreness.
The long fingered version are increasingly popular which offer whole finger protection, helping to improve shifting and brake grip in dusty and wet conditions, so great for gravel and slightly cooler weather too.
The mostly black gloves do come with some primary colour and high viz accents to choose from along with traditional full black
Best summer cycling glove with a high quality palm
Specifications
Weight: 58g (Size medium)
Colours : Four
Size: XS - XXL
Reasons to buy
+Comfortable+High quality+Leather palms,
Reasons to avoid
-White leather will mark-Tricky to wash-Difficult to remove
Made using top-notch sheep leather, on test of the unisex version, the Monaco II Gel mitts, we found the palm is incredibly comfortable, soft, and moulded well to the hand, with small holes over the centre of the palm for ventilation.
The Giro Technogel padding delivered very good pressure distribution, impact absorption and durability, which makes these great summer cycling gloves for lots of long days in the saddle.
A lightweight mesh, nose wipe and velcro strap finish the Giro Monica II Gel Mitts off nicely, the only down side is that the white leather can soon look grubby and they are tricky to wash.
Multiple size and colour choices in both unisex and women's specific versions.
100% Sling short finger gloves
Best minimal summer cycling glove
Specifications
Weight: TBC
Colours : Three
Sizes: SM - XL
Reasons to buy
+Ultra lightweight+Low profile+Mesh fingers
Reasons to avoid
-No padding-No wrist closure adjustment-No sweat wipe
The 100% Brisker gloves were so highly rated by our MBR siblings that we had to take a look at what the brand were up to on the road cycling side.
The Sling is a superlight weigh minimal option, the perfect summer cycling glove for riders looking to retain maximum road feedback, but improve bar grip.
There are long and short finger versions available, and both, according to the brand, feel like you are not wearing gloves.
With no padding, these aren't going to be for riders who suffer with bar discomfort, but will be music to the ears of road cyclists who like a low profile grip and want to ensure they maintain as much radial grip as possible.
Giro Siv glove
Best summer cycling glove for retro looks
Specifications
Weight: TBC
Colours: Three
Size: XS - XXL
Reasons to buy
+Retro looks+Breathable+Nose wipe+Microfiber padded palm
Reasons to avoid
-Looser fit-Minimal technical attributes
The unisex Giro Siv gloves have combined retro looks with more modern fabrics, meaning that these string back looking gloves actually use a nylon mesh upper and a microfiber palm.
As well as easy washing, this modern twist on a classic looking glove means that they also come with a four-way-stretch and sweat wicking capabilities.
While they will be a better fit than the old school cotton and leather versions, the Giro Siv use a more relaxed fit design, so don't expect any watt saving assistance.
There are three to four colours to choose from, and despite these being a unisex fit come with a big size range from XS to XXL, meaning that these are a great summer cycling glove option for anyone wanting to get classic looks with more modern fabrics.
Supacaz SuperG
Best summer cycling glove for standing out
Specifications
Weight: 35g (Claimed)
Colours: Two
Sizes: S-XXL
Reasons to buy
+Originality+Aerodynamic+Reflective+Long and short finger versions
Reasons to avoid
-size and colour limited, -Minimal padding
The shiny side of us absolutely loves the amazing summer cycling gloves from Supacaz. The 'oil slick' colour option certainly draws attention to the very unique design of the SupaG gloves.
Available in both long and short fingers, Supacaz say that these are functional in all weather and terrain conditions.
There's minimal padding, which will be great for those wanting to keep road feedback and radial grip on the bars, but not so much for anyone wanting palm cushioning on long rides.
There is a more practical black colour way option, but with the smallest sizes measuring 9.1cm across the palm, these are going to rule a lot of riders out on size.
Assos Summer Gloves S7
Best summer cycling glove for crash replacement and warranty
Specifications
Weight: TBC
Colours : Two
Sizes: XS - XLG
Reasons to buy
+Aerodynamic+Padding+Crash replacement+2 year warranty
Reasons to avoid
-Price-Colour options,
Assos say that the main aim behind the design of the Summer Gloves S7 was to allow riders to maintain grip and control while protecting palms.
Available in black or white, the palm uses what Assos call 'intelligent padding' to help dampen vibrations, while mesh inserts between fingers aims to keep the gloves lightweight with an flexible fit to avoid pinching or too much bulk.
The stretchy back of the gloves should have a close aerodynamic fit, but with no adjustable wrist closure it's vital that you get the right size.
While we haven't road test these, it's safe to say that coming from the house of Assos you will get a know quality of product, and to confirm it the brand gives these gloves a two year warranty.
Should you have the misfortune of testing the gloves in a more aggressive manor than you would prefer, it's good to know that the Summer Gloves S7 also include a crash policy, repairing them free of charge if possible, or replacing them at a discounted price if written off within the first three months of purchase.
Sportful Giara glove
Best summer cycling glove for gravel riding
Specifications
Weight: TBC
Colours: One
Sizes: XS - XXL
Reasons to buy
+Gravel Specific +Gel inserts+Adjustable wrist closure+nose wipe
Reasons to avoid
-Neither long or short-Black only
This rather bizarre looking pair are the ideal summer cycling gloves for gravel riders who are looking for max trigger finger grip in all terrain.
The long thumb and first two fingers are designed to assist riders with confidence in braking and shifting gear, while the uncovered fingers help in maintaining hand temperature regulation and overall hand flexibility and dexterity.
Grip comes from a duo of gel inserts and silicone print on the palm, designed for comfort on rough stuff, on and off road.
Mesh palm inserts should also help keep sweat build up low on the hotter days, while a simple Velcro like wrist closure allows for an exacting fit.
With sizes from XS to XXL, most riders should be catered for, it's just as long as you're ok with just the colour black .
Best summer cycling Mitts and fingerless gloves: what to look for:
Do summer cycling gloves make a difference?
With one of only three touch points on your bike, keeping your hands comfortable and protected is vital to ensure safe riding.
While gloves won't protect your hands from every eventuality, they can get you out of dealing with a silly tumble, or gravel rash, which can otherwise mean days or even weeks off the bike.
The best summer cycling gloves will also help wick away sweat, assist with grip, provide a handy wipe for your nose/ brow, as well as provide additional handlebar comfort.
Do summer gloves come with padding?
Yes and no.
Some just come with tapped silicone to help with gripping the bars in all weather and road conditions. Even this single layer of fabric will act as some form of protection from any crashes, as well as helping to prevent sweaty palms slipping on the bars.
Other gloves range from a gentle leather pad to full on gel padding, designed for the toughest and longest of rides.
Hand protection from repeated impact is vital on long rides which include lots of gravel or cobbles as this can cause nerve compression and damage over time.
How much padding to choose is horses for course, and down to personal choice. It's worth noting though that riders with smaller hands can suffer with too much padding interfering with their radial grip on the bars, so don't just assume maximum padding is best for you.
What are the loops on summer cycling gloves for?
Loops and extra long tabs at the wrist, or fabric rings on the middle fingers on cycling gloves can give them an odd appearance. These are to help the wearer remove the gloves at the end of a ride by giving them something to pull on.
Trying to remove a very small, damp tight fitting glove otherwise can be a bit of a challenge.
Do pro cyclists wear gloves?
Again, it's a personal choice. Some teams enforce the wearing of gloves to prevent unnecessary time off due to a hand injury that could have otherwise been prevented by using mitts or gloves.
That said, some riders have free reign and would rather have total road feedback, helping them be at one between the bike and road.
It is important to remember that mitts and gloves are not for everyone, and it really is a personal choice. Tom Boonen, now retired, famously didn't use them, even when riding on cobbles along with many other great and good riders.
An alternative can be to increase the padding on your bars by adding some of the best handlebar tape.
What's best? Mitts or Fingerless?
Fingerless gloves provide greater dexterity and lightweight gloves may provide a bit of extra protection against the elements and abrasion too.
These feature significantly less insulation than a dedicated winter glove, but do a good job of keeping the wind off on cold summer days.
Long fingered summer cycling gloves will offer slightly more weather resistance, as well as protection for fingertips, as well as offering an element of aerodynamics, although there are also specific mitts designed for this too.
Good aero mitts will be fairly lightweight and feature fabrics offering lower drag coefficient than bare skin. They typically feature less padding and minimalist construction and see a cuff that extends over your wrist.
These are intended for racing and time trialling and are often designed to be used in conjunction with a skin suit or one of the best aero helmets
Top tips
Look for good closure systems, typically a Velcro like strap, or a close fit on the wrist.
A nose wipe is really useful, it's the soft piece of fabric, often on the back of the thumb, which is designed to either wipe away sweat or a runny nose, depending on your needs.
Ideally try before you buy, or ensure there is a good return policy when making a purchase to get the size right and check they are comfortable. As with all cycling clothing, sizing is often inconsistent between brands.
If your summer cycling gloves don't have an UVP rating or have gaps behind the closure strap, make sure you apply sunscreen here too. Your hands will get little shade on a ride, so it's important to apply sunscreen before you pull on a pair.
Hannah Bussey is Cycling Weekly's longest serving Tech writer, having started with the Magazine back in 2011.
She's specialises on the technical side of all things cycling, including Pro Peloton Team kit having covered multiple seasons of the Spring Classics, and Grand Tours for both print and websites. Prior to joining Cycling Weekly, Hannah was a successful road and track racer, competing in UCI races across the world, and has raced in most of Europe, China, Pakistan and New Zealand. For fun, she's ridden LEJoG unaided, a lap of Majorca in a day, win 24 hour mountain bike race and tackle famous mountain passes in the French Alps, Pyrenees, Dolomites and Himalayas. She lives just outside the Peak District National Park near Manchester UK with her partner, daughter and a small but beautifully formed bike collection.